Case Study # 3
Vertical: Accessories
Offer: Money amulet
GEO: TH
Targeting: Such offers perform well on all devices, but the price of mobile and desktop traffic doesn't differ a lot. That's why all devices were targeted.
Marketing funnel: teaser → prelander  → landing page
Prelander was used to stimulate the purchase intent.
Creatives used during the campaign:
Teasers: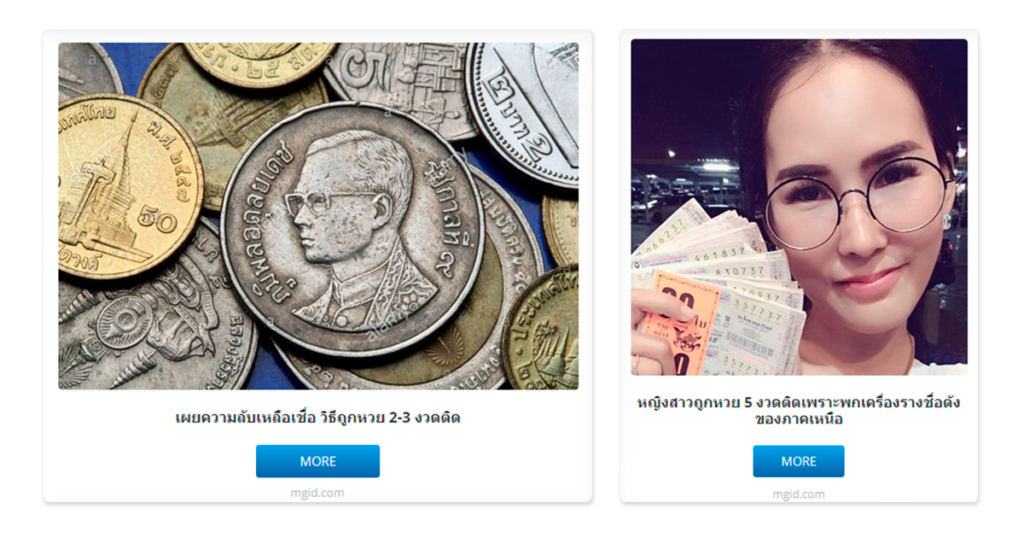 Prelander: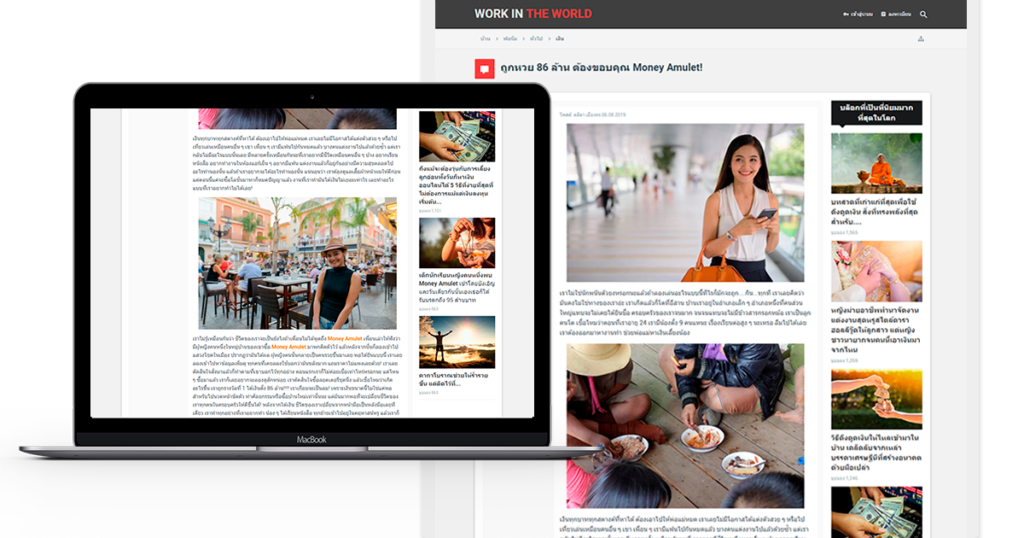 From our experience, such offers deliver good results using the following methods:
Creatives with local people holding national currency;

It's better to show young women and happy smiling couples;

The ordinary life of the Thais, who became lucky after purchasing the money amulet, should be in focus;

Depiction of the amulet (as well as its visual copies or similar amulets) perform well;

Creatives showing coins and banknotes with Thailand King Maha Vajiralongkorn are very popular;

Text should combine sensation with storytelling (for example,

Nari suddenly got rich after purchasing this amulet

OR

She won a jackpot three times this year after finding this amulet

.)
Campaign results:
These pieces of advice will make your life easier when working with similar offers:
Average CPC rate for this vertical is $0.015

–

$0.05. The recommended rate for new campaign launch in Thailand starts from $0.05.

Similar funnel approaches will work for the following GEOs: SG, VN, ID, MY. 

We recommend using white/black lists (this information can be provided by your account manager).

Target your campaigns by the device (desktop or mobile) and type (native or push).

You can test different OS (Android and iOS), and exclude older versions, as well as browsers (for example, Chrome for Android and Safari for iOS).

You can set the browser language targeting, based on the language of the offer, cutting off the clicks of users who don't speak the offer language.
Armed with our recommendations, choose your offer and start promoting it in the MGID network!