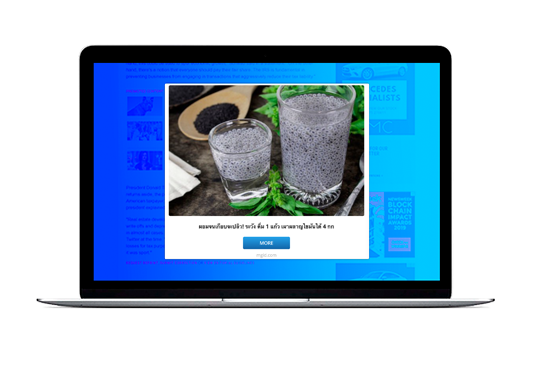 Case Study #2
Vertical: Health
Offer: Garcinia Extract Plus
GEO: TH
Targeting: All devices were targeted since such products perform equally well on mobile and desktop.
Marketing funnel: ad → prelander → landing page
A user could choose a storytelling type on the prelander based on users' preferences. As a result, we got an engaged user, who was ready to make a purchase.
What is more, the prelander helped to collect the audience for retargeting.
Creatives used during the campaign:
Teasers: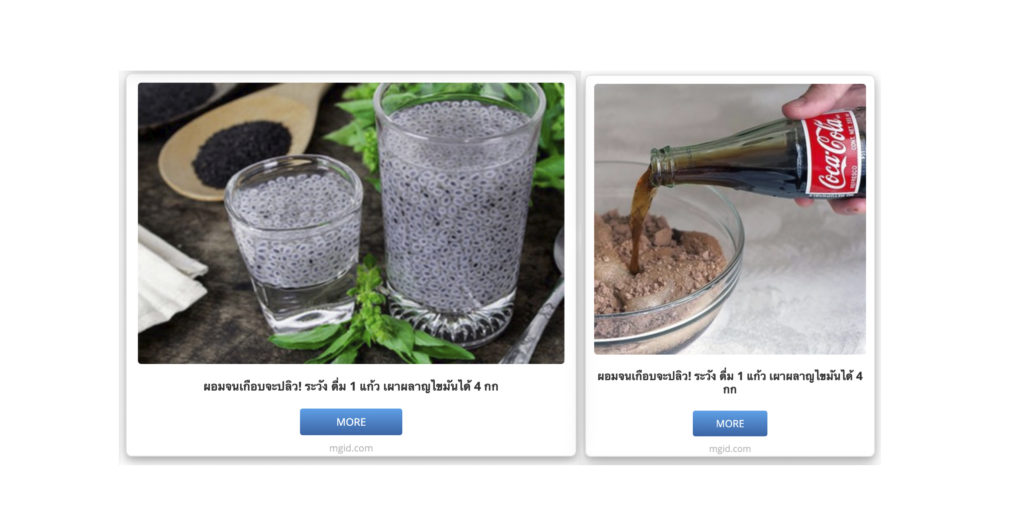 Prelander: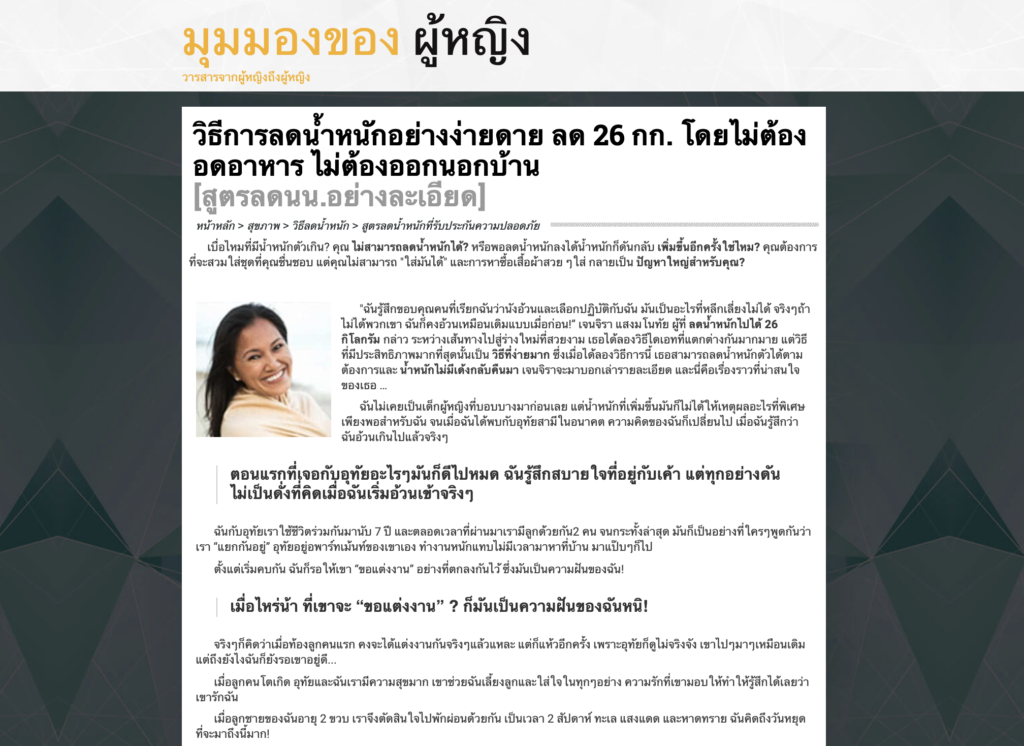 From our experience, such offers deliver good results using the following methods:
creatives that show interesting and unusual life hacks with various products and handy tools, or 'miracle' home-made recipes
Illustrations of ingredients and recipes used for weight loss as well as people's illustrated pictures after weight loss transformation are also very popular
People's photos before and after weight loss are always relevant as they show a possible effect from using a certain product
Creatives depicting local and exotic fruits/vegetables and photos of the cooking process show a good performance
Ad copy should include mentions of fast and safe weight loss process without extra stress and efforts, a certain amount of kilos to lose per day/week/etc., or offering a drink/recipe to shed extra kilos
Campaign results:

These pieces of advice will make your life easier when working with similar offers:
The average CPC rate for this vertical is between $0.02

–

$0.07. 

After 6-7 hours, we look at the results of creatives and sites.

We recommend using white/blacklists (this information can be provided by your account manager).

Target your campaigns by the device (desktop or mobile) and type (native or push).

Use geo-targeting based on a specific region.

Additionally, you can set audience retargeting. Such products are not usually purchased impulsively, and sometimes you need to make several contacts with users to make them buy this product. It's better to retarget the audience with other funnels, providing more details about a product/service. If the product wasn't interesting for a customer from the very beginning, it's important to convince them with additional info, discounts, etc.