There are a wide variety of channels that help publishers reach their audience. But the main question remains the same: how do you effectively engage an audience that is already familiar with the website's content? Social media has helped tremendously. Yet, the reliance on other platforms to engage with your own subscribers raise a whole new set of concerns. Thus, many of our publishers tend to look for solutions that will give them full control over their reach, including time and frequency. There is one channel that allows them to effectively re-engage their audience with customized content in real time – push notifications.
Here at MGID, we've recently launched our in-house solution for audience re-engagement and site monetization – publishers can now run push notification campaigns in a separate interface with full control over frequency, content, formats as well as internal content recirculation vs. paid ad campaigns.
Many of them successfully do. We introduced this product just over a month ago, and already have several awesome examples showing the effectiveness of these native push-notification campaigns launched by a number of publishers. Here are a few case studies that will help you decide if push notifications could help you boost your revenue.
Goal: Increase revenue with no risk to user experience
Case Study #1
Site size: Mid-level
Site category: Entertainment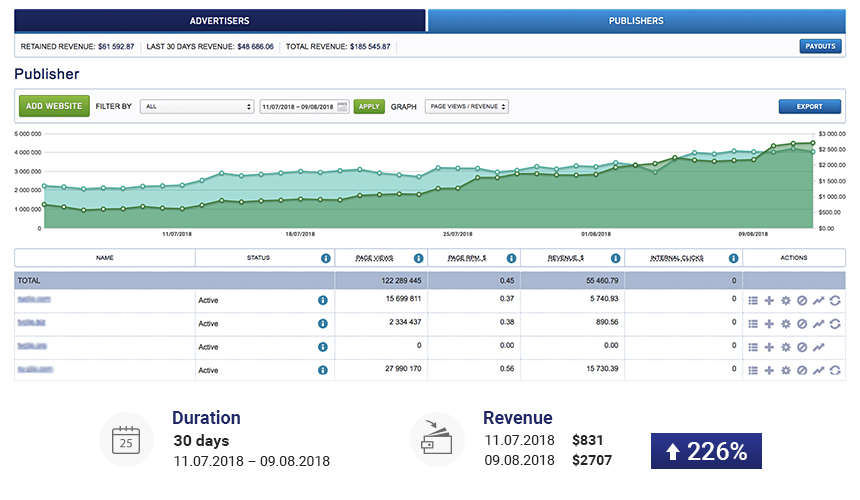 Case Study #2
Site size: Small
Site category: Entertainment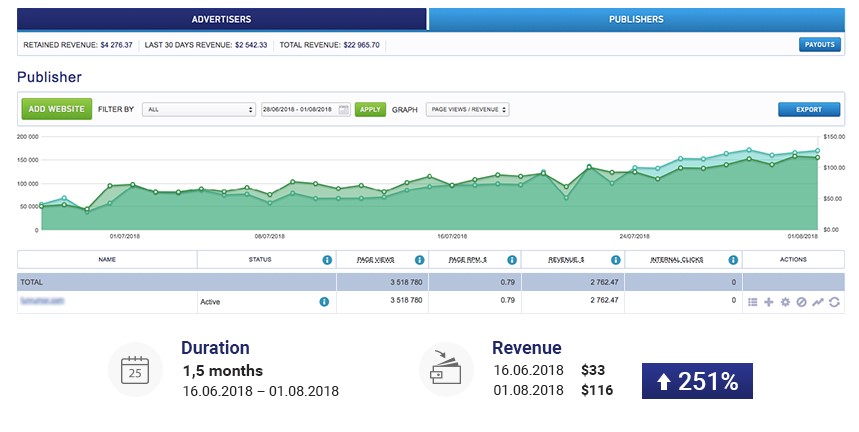 As you can see, both publishers have seen an increase in revenue of more than 200%. These cases clearly illustrate that if you are looking for the way to target, re-engage and retain your most avid users, push notifications are an extremely effective way to do so.
Furthermore, we are able to mix your own internal content with promoted content in push, which means that everybody wins: your audience receive valuable messages based on their content consumption preferences, publishers receive a significant boost in page views from loyal users and the revenue increase from paid campaigns.
Our push notification solution is already available for all of our publishers, so if you are one of them already, you can test them out right away. Simply contact your account manager and they will take care of the rest. If you are not a member of the MGID family yet, be sure to reach out to us for more information about this and other MGID products.