MGID has been intensively developing following the market changes and it's own call to innovation and here are some new and exciting improvements we've prepared for you together with some old features that have always worked best.
---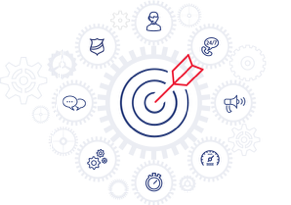 Predictive targeting is a technology for matching promoted content with user interests in real-time. This solution evaluates multiple data sources (internal and external) related to a specific user's activity, and selectively pulls the most relevant type of content or offer, resulting in a significantly higher engagement rate.
---
Selective bidding – a proprietary tool, allowing domain level bid optimization based on statistical performance reporting. The main solution differentiator, as opposed to traditional whitelisting and blacklisting filters is the ability to control traffic sources through fine-tuning bids for individual publishers within a campaign.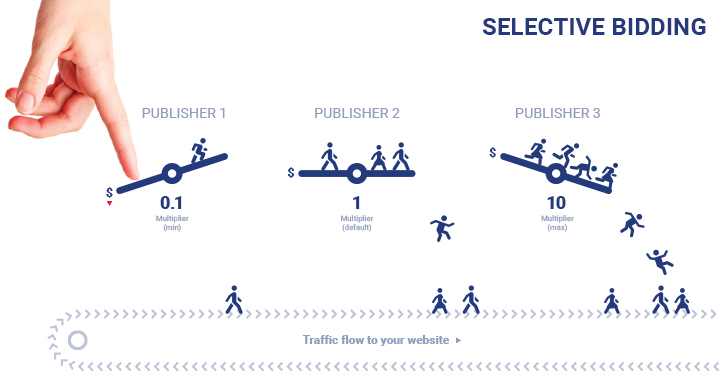 ---
Flex bidding is a technology of automated bid management. The algorithm is based on real-time valuation and bid adjustment across 3 variables – Source, GEO and creative to hit the CPA goal.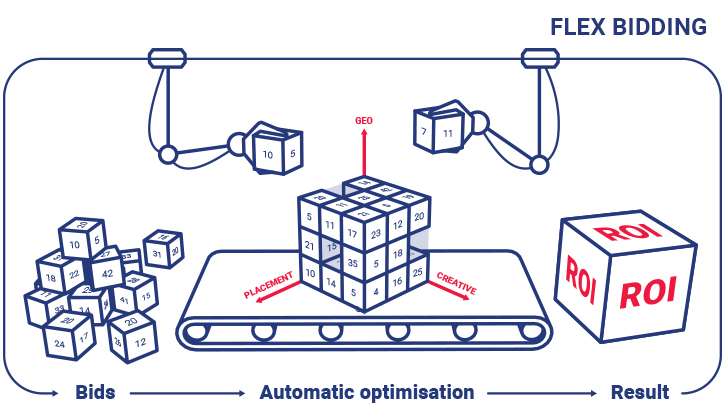 ---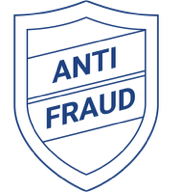 Proprietary anti-fraud software, in-house analysts and 3rd party validation by Forensiq combined block more than 10 million clicks a month, saving MGID's clients' advertising budgets.
MGID has focused on brand-safe sponsored messaging and when we say 'brand-safe' we really mean it.
---
Every advertiser is offered a choice of working with MGID's account manager or use self-service option. Account managers handle creative and campaign optimization based on actual performance, adjusting bids to ensure optimal budget usage.
MGID's in-house creative teams offer sophisticated support working personally with advertisers to handle creative based on actual performance.
MGID works hard to deliver brand messages to targeted and engaged audiences through symbiotic placements on MGID's publisher network. Stay tuned, more improvements coming soon.
Ask us a question