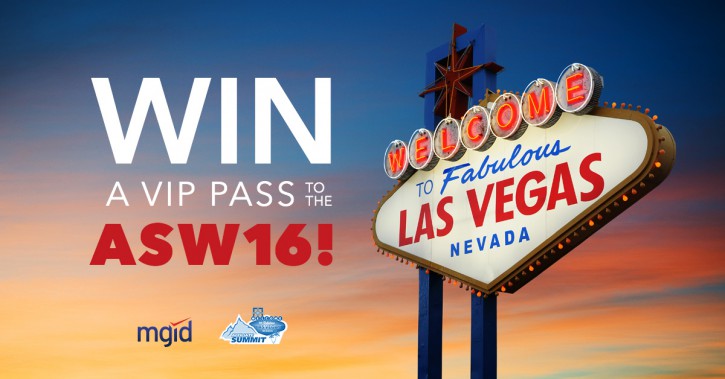 By now you know that we will be attending the 2016 Affiliate Summit January 10-12, 2016 at the Paris in Las Vegas. And we think you should too.
So we're "raising the stakes" on this one. MGID will give away a VIP pass to the ASW16. You will get personal access to the best that the conference has to offer. All you have to do is like our Facebook page and publicly share this post.
We will choose a random winner on Dec 15, 2015.
Jump on this chance right away, it's not every day you get dealt these great cards.