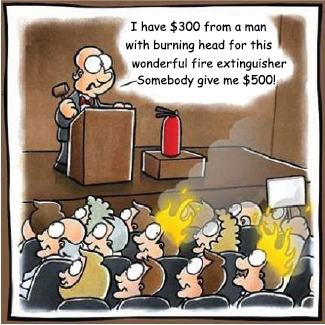 Some time ago, MGID launched its ground-breaking Selective Bidding feature that enabled advertisers to have unprecedented control over their traffic sources. The results were incredible and so we've committed to rolling it out for all of our customers.
In case you were out of the loop, Selective Bidding is a tool MGID launched for advertisers that allows advertisers to target specific websites within the MGID network and generate more traffic with better-forming websites, while keeping the other sites at a lower bid. This takes traffic source optimization onto a completely different level.
Whitelisting and blacklisting were just the beginning. Now advertisers can specifically fine-tune their traffic source and make the biggest ROI punch possible.
How does it work?
Every website displaying your ads defaults to a coefficient (or multiplier) of 1.0, which means that the bid is not changed. That multiplier can be changed according to your needs. Higher multiplier means higher bid prices and vice versa. Increasing a multiplier will increase the volume of traffic from high-performing websites, but lower-performing websites can stay at lower bids.
Why is this good for advertisers?
Attract more visitors and conversions from preferred high-profit websites within the MGID network
Adjust spending on placements that perform below desired results to secure positive ROI with them
Intelligently manage traffic sourcing between MGID publishers, keeping the reach and improving profitability
How do I set multipliers?
In your MGID dashboard on Advertisers tab click on 'Selective bidding' link to get to the interface.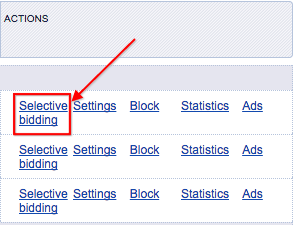 Double click on a coefficient for a certain publisher to edit.

Maximum resulting bid is shown for reference. This maximum bid is only possible on certain publisher for the combination of the most expensive ad and for the most expensive GEO.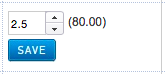 Save the changes you've made.
Join Brett Rothenberg on a webinar Oct 15, 10am PST, and learn about successful strategies and best practices of Selective bidding usage. Make sure you get maximum benefit of this powerful tool.
Case study #1: Selective Bidding For A Fitness Program
GEO: US
Campaign duration: 30 days
Optimization:
Multipliers for two big websites were increased to 2.0 and it doubled the CPC
The vertical line marks the day optimization was performed
Results:
Daily volumes of traffic increased 2.6 times
Daily income increased 3,2 time
EPC increased from $0,10 to $0,12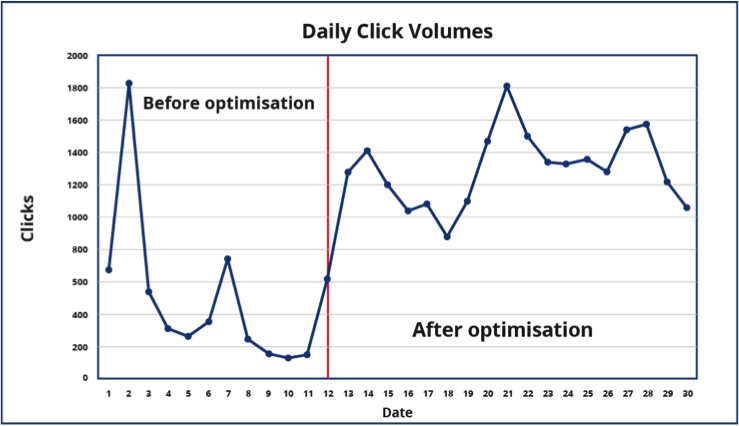 Case study #2: Selective Bidding For A Dating Website
GEO: HK, SG, NZ, FR, GE, Fin, Ice, NL, NW, SW, AT, BEL, Swiss, Den, SA
Campaign duration: 30 days
Optimization:
Multipliers were increased to EPC level (Earnings per click) for six publishers and reduced for one publisher
The vertical line marks the day optimization was performed
Results:
Daily volumes of traffic increased 2.5 times
Daily income increased four times
EPC increased from $0.02 to $0.03