MGID's first of its kind Selective Bidding technology is designed to replace antiquated blacklisting and whitelisting practices. Every marketer who has ever tried to optimize their campaign publisher-by-publisher knows the hassle and frustration involved. Common practices reduce the reach of digital ad campaigns dramatically, because the tools for sophisticated fine-tuning are unavailable. As a result, whitelisting and blacklisting may be good for starting a niche campaign or when reach is not a critical factor, but is not effective for scaling your campaign or manage individual traffic sources. Now, with MGID's new technology, advertisers will be able to expand their traffic source management like never before.
Selective Bidding, presented by MGID, is a tool for advertisers that takes traffic source optimization to a whole new world. Now advertisers can target specific websites within MGID network and generate more traffic with better-performing websites while keeping the other sites at a lower level.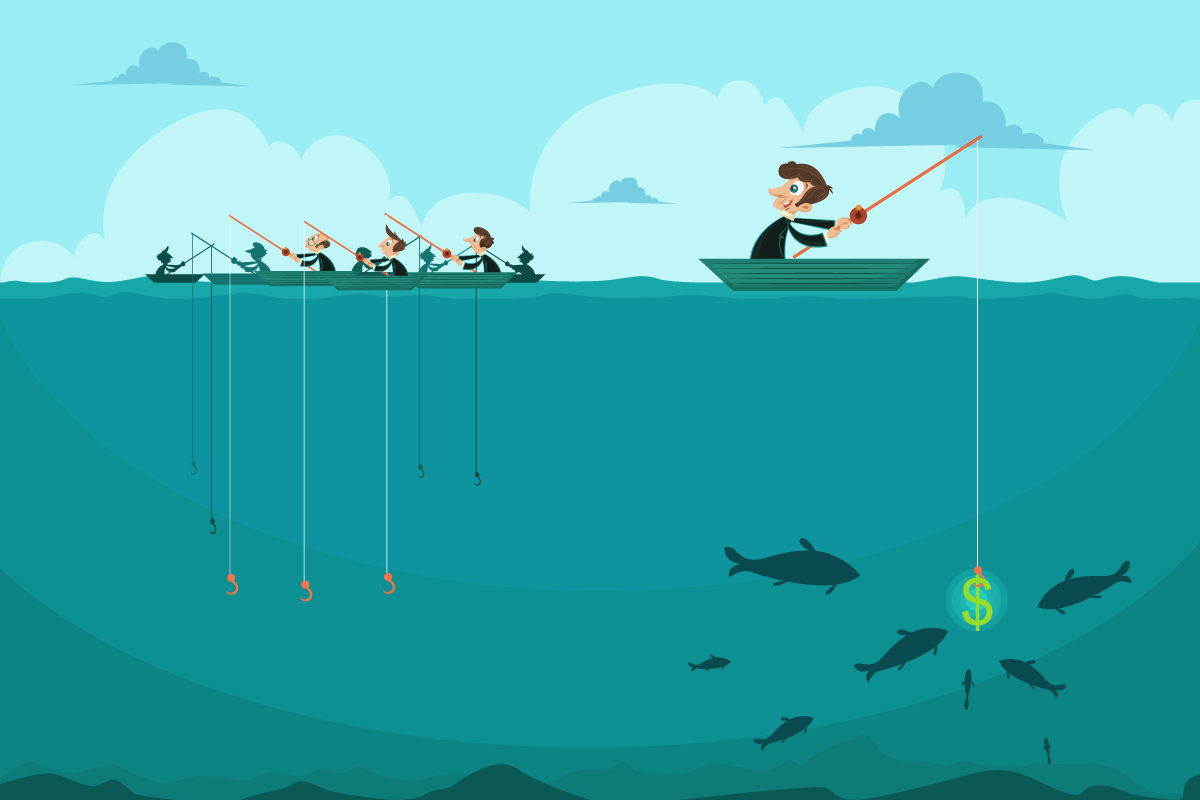 How does it work?
Each website that displays your ads is assigned a bidding multiplier, beginning at 1.0 (no multiplier) that can be customized according to your needs. The bidding price for your ads will be increased or decreased by the multiplier you choose. If you want to increase the volume of traffic from a particular high-perfoming website that is converting especially well, then you can increase the multiplier which will lift up the ads in the auction by increasing the bid for that campaign.
How are multipliers set?
Your expert MGID account manager will do this for you – no hassle at all. They are specifically trained to provide valuable suggestions for a wide range of optimization strategies and once they've made adjustments the settings are applied instantly.
What does the advertiser get?
The ability to attract more visitors/conversions from their preferred most-profitable websites within MGID network.
The capability to adjust expenditures on the websites where the level of conversions is below the desired mark, broadening the reach while securing a high ROI.
An opportunity to smartly manage the diversification of traffic between MGID publishers within the campaign, increasing its overall profitability.
What does the publisher get?
More profit—especially for publishers that provide quality traffic. Competing advertisers increase CPC to outbid one another which generates additional revenues for popular publishers. Bid customization helps match the right traffic with the right advertiser and enables a detailed level of customizability that has not been possible before.
The possibility of managing traffic sources within the network on the website level makes MGID's Selective Bidding an absolutely unique feature, which cannot be found in any other auction-based ad network and native advertising. 
How to take the most out of Selective Bidding?
Below are incredible success stories that serve as good examples for the dramatic affects of effective use of Selective Bidding.
Case study #1: Fitness Program
GEO: US
Campaign duration: 30 days
Optimization:
– Multipliers for two big websites were increased to 2.0 and it doubled the CPC.
– The vertical line marks the day optimization was performed.
Results:
– Daily volumes of traffic increased 2.6 times
– Daily income increased 3,2 times
– EPC increased from $0,10 to $0,12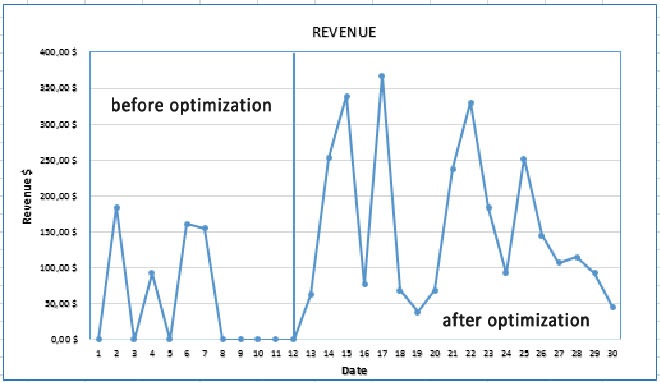 Case study #2: Dating web-site
GEO: Hong Kong, Singapore, New Zealand, France, Germany, Finland, Iceland, Netherlands, Norway, Sweden, Austria, Belgium, Switzerland, Denmark, South Africa
Campaign duration: 30 days
Optimization:
– Multipliers were increased to EPC level (Earnings per click) for six publishers and reduced for one publisher.
– The vertical line marks the day optimization was performed.
Results:
– Daily volumes of traffic increased 2,5 times
– Daily income increased four times
– EPC increased from $0,02 to $0,03
General recommendations:
Set higher multipliers if you want more traffic from a website (2.0 and more).
Focus on "bigger" websites that have high volumes of traffic. For the smaller ones, Selective Bidding has little effect.
Don't hesitate to contact your account manager for help or if you have any questions.
Want to try MGID Selective Bidding? Contact us now!