MGID team is happy to present the result of company's business activity in numbers for 2013. Data and stats, verified by comScore – a leading internet technology company in analytics, were throughly analyzed and compiled to create short and clear presentations for our users, vistors, clients and natvie advertising business insiders.
MGID Network (US) stats for February-December 2013 (11 months):

Fem MGID Network (US) stats for March-December 2013 (10 months):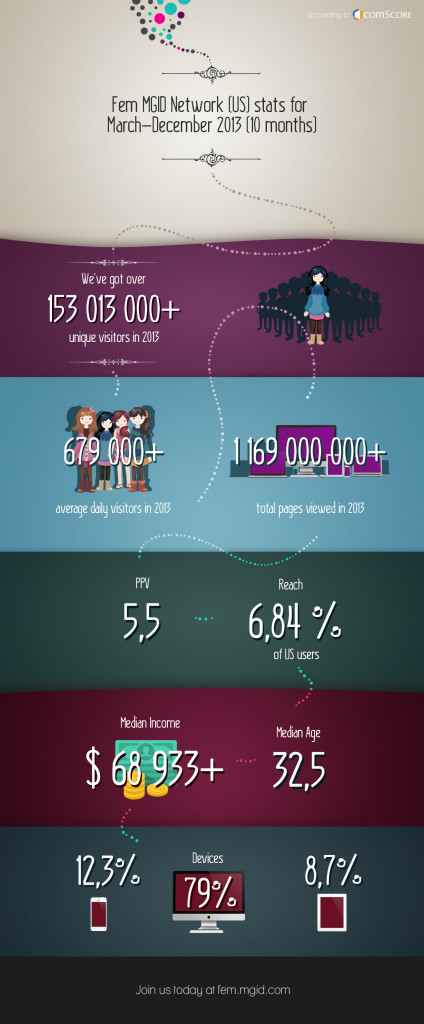 MGID Network (World Reach) stats for 2013:  

Don't hesitate to contact us to discover the new opportunities for your business today.