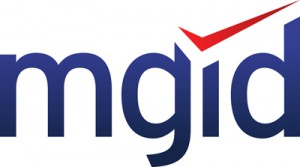 MGID Inc., the leader in digital marketing announces the launch of its Advanced GEO-Targeting System® features, which allows advertisers to push the limits realizing maximum potential from their ad-campaigns!
The technology behind the new extended targeting opportunities allows advertisers to target not only all countries, but also particular regions within these countries. The update is applicable only for clients who use our services on the bidding basis. It has been thoroughly tested and is now ready for use by MGID's network partners.
Aside from the introduced features MGID Inc. is developing a city-targeting feature that will be available very soon.
"Thanks to the targeting options recently presented by our company, advertisers will be able to choose from a wider range of ad campaign settings." – said Robert Bardunias, Executive Vice President of MGID Inc. "It allows our clients to create incredibly sophisticated campaigns with targeting features that correspond to their precise advertising/demographic needs. We are convinced that our customers will be delighted when they use the MGID Advanced GEO-Targeting System®."
In order to use the new targeting-features, please consult your traffic expert, and he/she will be glad to assist you with the advanced GEO-targeting adjustments.