Creating teasers is not that difficult. This guide will make you understand how to make it yourself.
1)     Go to Advertisers –> Bestsellers –> Ads –> Add the ad
2)     Press "Add the Ad" button

You'll be transferred to the teaser creation window
3) To create compelling teasers follow the steps bellow.
Title:
Title should be short and catchy. It should make clear what item is being advertised.
Be creative, interesting and original.
The title should communicate with the visitor, making him understand what product he can buy or what service he can order.
Advertising text:
Text should be original and unique for each teaser. Its main idea is to make a visitor buy a product/service.
There may be descriptive information about the product/service or it can be some kind of contextual phrase where specific keywords are matched.
Pictures:
Select interesting and bright pictures. You can use a picture from the original site or find a relevant photo from the web.
You may only select items with discounts.  When creating a teaser you may show the new and the old price.
Use Adobe Photoshop or other graphics editors. Use various logos and splashes – SALES, DISCOUNTS, CRAZY DISCOUNTS, HOT PRICES, FREE SHIPPING, SPECIAL OFFERS, EXTRA 20%/30%/50%/70%, COMPANY LOGO, ONLY $9,99!!! etc. This makes teaser catchy and interesting.
Please mind, the splash should be relevant to the offer. "FREE" splash on the teaser that is linked to the product that is actually being sold – is not relevant.
Restrictions:
Create teasers only for items with discounts (you can show the old and the new price when creating a teaser).
You can't use sexually explicit, horror or offensive pictures. It is also prohibited to use offensive words in the title and advertising.
Don't use same pictures for different teasers
Don't use same advertising text for different teasers
Don't use blurred photos, or low quality photos
Don't use pictures with unreadable text
You can't use photos with celebrities if they aren't connected to the item which is being advertised
Examples of compelling teasers: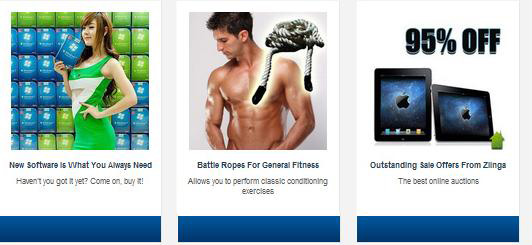 4)      You can edit teasers created by MGID professionals, however keep in mind that changes are irreversible.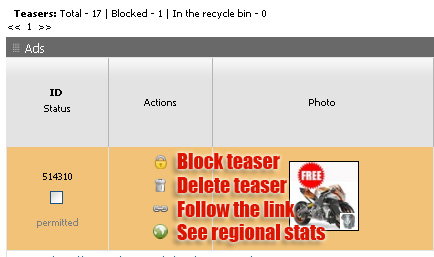 Please mind if you edit teaser's title/advertising text or picture, the edited teaser is being transferred to quarantine. The newly created teasers are being transferred to quarantine as well, so the content moderator can approve it. Teaser can stay in quarantine from 2 up to 8 hours, depending on the time it was edited.
5)      To change the bid on the teaser, press on the actual price in the "Price per click, US cents" column. The price is entered in cents. Example – "0.50".
Please know! Raising bids is done immediately, while lowering the bid is done once a day, at 12 AM PST/PDT (Pacific Time – Los Angeles).
Now you may consider yourself ready for creating teasers that will successfully sell your goods and services!