MGID Inc.  will share their professional experiences in online advertising at "Dx3 Canada 2012" Canada's Digital Trade Show on January 25-26, 2012.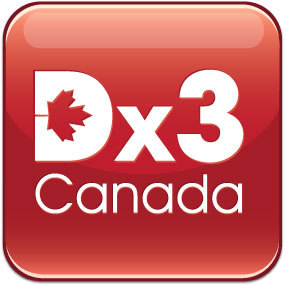 "We are really excited to be a part of this year's Dx3 Canada show. MGID has gained more than 3 years experience in quality digital advertising services in the highly competitive US and European markets. We are eager to share our expertise with Canadian digital professionals." – said Robert Bardunias, Executive Vice President. – "We enjoy helping our clients to grow their businesses, and we consider Canada's digital market as a strategic region to develop our advertising expertise in the coming years. The Dx3 Canada show is an amazing opportunity for MGID Inc."
Dx3 Canada is the first and only trade show in the country that focuses on digital marketing, advertising and retailing. The show provides the digital community with an effective communication platform, and stimulates sustainable development of the Canadian digital services' market. Taking place on January 25-26th at the Metro Toronto Convention Centre, Dx3 Canada will cover everything from infrastructure to networks, creative to delivery and payment to fulfillment systems.
MGID is is at DX3,  located at booth  #435. If you want to stop by we would love to chat with you!