5 Best And Latest Apps For Blogginig
Only about 5 years ago any common smartphone was useless for bloggers, but now it's become almost primary device. Now you can create a blog, post content (even audio or video), monitor you blog or website from the tiny screen of your smartphone.The revolutional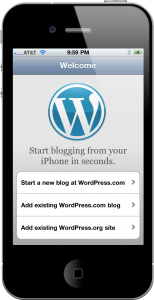 for those who use WordPress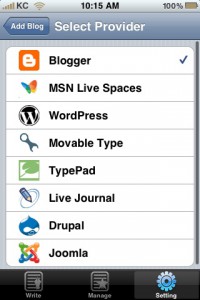 One of the most functional apps which allows you to do almost everything with blogs based on the following platforms:
-Blogger / BlogSpot
-MSN Live Spaces
-WordPress
-Movable Type
-LiveJournal
-Drupal
-Joomla
-Tumblr
and some others
3. iBlogger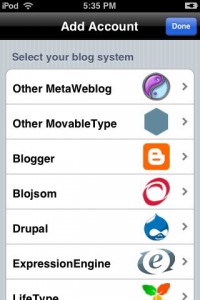 Another good and effective app, but unfortunately, it's not free. You must pay 10$ to use it. But this is the only weakness.
This app is more than just blogger's tool. It is positioned as a powerful instrument for professional journalists and allows creating real reports.
5. Tumblr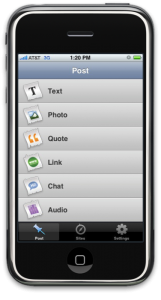 I think this one doesn't need any review. This app is simply awesome if you choose Tumblr platform for your blog.
Besides, what kind of iPhone blogging app do you use at the moment and why?