The largest audience development platform in the world MGID Inc. announces the launch of the new website design. The new website provides improved navigation, simplified support and reflects the new direction of MGID Inc. development. 
The redesigned website, presents the company's core message in a new light with stronger impact. It embodies MGID's far-seeing vision and commitment to the growing needs of its clients.
"Our company has expanded and grown so much recently, we really felt that it was time for new look and feel to the website."   - commented, Nick Marr, Company Director (MGID Europe). "The new website is easier to use, and it shows the new face of MGID Inc. I believe our clients are going to love it."
Besides the launch of the new website design, MGID Inc. has introduced the new OS targeting feature in order to upgrade the quality of service provided to publishers and bloggers worldwide. Now publishers can select MAC OS X targeting for the special needs of their campaigns, making them more efficient in terms of addressing their target audiences.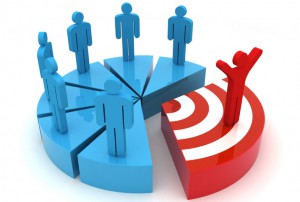 "We have studied the needs of our clients carefully, and felt the necessity of the OS targeting feature introduction. We are convinced that this feature will help our clients to reach their target audiences in a more intelligent way." - said Robert Bardunias, Executive Vice President of MGID Inc.
Some pro bloggers want to monetize their blogs in any way. It sounds reasonable because professional blogging is like a full time job as a publisher or journalist. It could take even more time and can be count as private entrepreneurship. And it's more than usual to get paid for your job.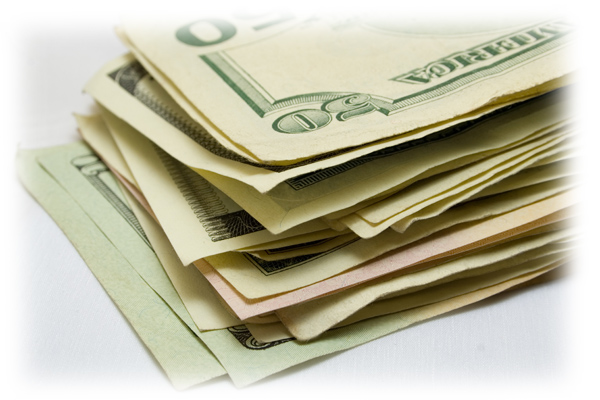 The money question is getting more urgent  when bloggers are asked to put MGID's widget on their blogs. Everything that takes additional place on website should be profitable somehow.
The answer is simple: by putting MGID's widget on website you will instantly get more traffic and this traffic can be monetized through usual internet ads.
In one of our previous articles we're talked about internet advertising. You can check it out here for more information.
Using MGID Flexible Widget (With installation mini-manual)
The flexible widget is a simple original widget which is stretching through your sidebar to the bottom (or in a desirable range), automaticly adding required amounts of news to fill all available space.
Let's sum up some advantages of the MGID Flexible widget:
- unlimited number of news articles shown (limited only by the height of your page space)
- feeds the space which is vacant but potentially useful
- vast variety of news categories that could be shown simultaneously because of the news quantity
- flexible adjustment next to family-friendly content and designed like an original web-page.
Hot to install the Flexible Widget?
Once you request MGID News Flexible widget you will be provided with the widget code, which contains the script itself, and the stretching tag.
To install the Flexible widget you should insert the main part of the code wherever the widget starts. Nine times out of ten this place is the end of the sidebar area/column section.
The other part - the stretching tag - should be put wherever one wants the widget should be ended. Generally its the footer area or just the bottom of the page.
Main part of the code:
<!-- MGID News Widget Start -->


<div id="MarketGid****"><center>


<a href="http://mgid.com/" target="_blank">Loading...</a>


</center></div>


<script type="text/javascript">


var MarketGidDate = new Date();


document.write('<scr'+'ipt type="text/javascript" '


+'src="http://jsn.dt07.net/t/o/*****.net.****.js?t='+MarketGidDate.getYear()+MarketGidDate.getMonth()


+ '" charset="utf-8" ></scr'+'ipt>');


</script>


<!-- MGID News Widget End -->
Stretching tag:
<span id="MGDW6437"></span>
To see how Flexible Widget looks like on website check out this Example
Unlike the simple vertical widget (which is actually limited) this type of widget spans practically the whole free space in the section where it is placed. This allows you to get more page views, clicks and visitors respectively.
Advantages of MGID's News Pop-Under.
In this article we will highlight another good way to get more out of MGID. It's the news pop-under. Why is it good for your web-site?
First of all, it increases traffic to your site. This way, you don't have to find a place to advertise a banner on your homepage that could interfere with your layout and style. MGID's Pop-Under doesn't impede your visitors in any way from viewing your site because it is beneath the page they are reading.
The News Pop-Under is imperceptible to the user because it remains under any currently open windows on the computer. It is seen when the user closes all his other windows when his current work is finished.
The Pop-Under will only open one time per unique user per day. The best part is, you can choose the kind of news that is shown according to the needs of your audience, and traffic to your site will increase 150%-200%!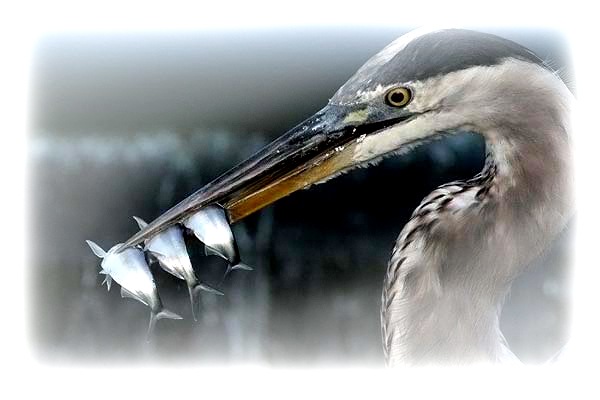 Example. View the News Pop-Under here.
Why should you use MGID's new pop-under? Check out the advantages:
- It can be fully customized.
Our designers will create the pop-under banner to reflect the unique style of your website, so visitors don't feel like they are seeing just another add.
- A wide range of settings.
You can choose categories and even capping (or how often it will be shown to the one unique visitor - the frequency of pop-under)
- It will always open in new window.
So it won't annoy readers and interrupt them from viewing your site.
-  It doesn't take place on your website.
It's useful when you have a lack of free space on your website.
- Increases your-readership
Compared with widgets, pop-under has 5 times higher CTR (click-through rate), which means more traffic and new readers
- Pop-under can be placed on your website's hosting.
So all pop-under views will be counted in stats as page views of your site.
To order a pop-under just fill out this application form.
Stay tuned for more guides, and contact us if you have any questions!
Making News By Yourself. Part Two. Useful Tips.
In this part we have some good tips for you to make your news more attractive:
- Title Categorematic Words Should be From Caps
- Try to use questions in the title. The reader well responds to HOW? Questions (e.g. How did Donald Trump become so rich? How to Become Successful? How to Lose Weight Fast?) or WHY? Questions (e.g. Why Desn't She Love You? Why Do People Sneeze?)
- Use actual problem answers in the title –Where to Get Windows7 Cool Themes or No More Rumors: iPhone 5 In September!
- Use predictions & analytics titles - Dollar falls against major currencies, Russian Market Shareto Rise
- When making news about celebs try to use really popular people - Victoria Beckham, Lindsay Lohan, Angelina Jolie, the Kardashians, Robert Pattinson, Megan Fox etc. (Indian celebs: Aishwarya Rai, Priyanka Chopra, Katrina Kaif, Kareena Kapoor)
- Use The X-FILES articles: The Truth Behihnd UFO!| Alien Corpse Recovered From UFO Crash Site| Top 10 MostUnbelievable Ghost Cases | Yeti Really Exists!| Amazing Ghostly Creatures Of The Deep Sea!
- Feel free to use bright adjectives, epithets, metaphors, figures of speech and idioms - "falling in love," "racking our brains," "hitting a sales target," "climbing the ladder of success"; wonderful; miraculous; amazing; strange; astonishing; extraordinary; marvellous; prodigious; surprising; electric; portentous; remarkable; marvelous; astounding; unco; striking; breath-taking; controversial; horrifying; shocking; scandalize; mind-blowing; astounding, disturbing, flabbergasting, disquieting etc.
- Try to select interesting and unusual photos. E.g. "This Situation Tends to Screw Jennifer Aniston!" Pick the photo of thoughtful & preoccupied Aniston on it.
- Funny pics need to be really FUNNY!
- Use before and after themes/pics of EVERYTHING - weightloss, musclegain, plasticsurgery, celebrities, animals, people, photoshopetc
- Titles should be incomplete & intriguing. Here is not interesting title example – Barack Obama Has Been Awarded the 2009 Nobel Peace Prize. The thing is you get all the information from the title. Here is a good way of titling this news - Nobel Peace Prize 2009 Laureate Was Announced
- People are interested in everything that is out standing, so widget will be popular, if you will stress the uniqueness of the subject in the headline.  E.g.The Most Luxurious Hotel in the World, Unique Golden Tiger!, The Most Famous Lion In Movie History!, Top 10 Volcanic Relationships
- Pay attention to the current events - recent political summits, the latest movie/game/auto/cell phone releases, the latest celebs rumors etc. More common events: Saint Valentine's Day, Christmas etc.
Examples:
That's all for the moment. Now, when you're familiar with news making basics you can make a try and contact your manager. Remember that in most cases making news by yourself can really help to achieve good results and gain more traffic. Also it's good for those bloggers who like to control the whole process.
In next part we'll talk about news pictures and importance to choose the best picture.
5 Best And Latest Apps For Blogginig
Only about 5 years ago any common smartphone was useless for bloggers, but now it's become almost primary device. Now you can create a blog, post content (even audio or video), monitor you blog or website from the tiny screen of your smartphone.The revolutional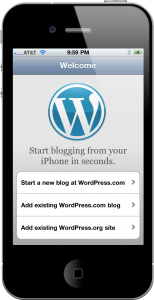 for those who use WordPress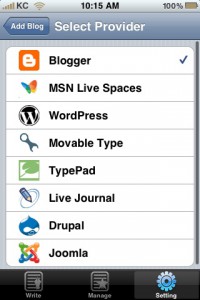 One of the most functional apps which allows you to do almost everything with blogs based on the following platforms:
-Blogger / BlogSpot
-MSN Live Spaces
-WordPress
-Movable Type
-LiveJournal
-Drupal
-Joomla
-Tumblr
and some others
3. iBlogger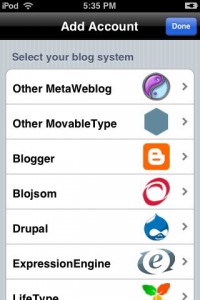 Another good and effective app, but unfortunately, it's not free. You must pay 10$ to use it. But this is the only weakness.
This app is more than just blogger's tool. It is positioned as a powerful instrument for professional journalists and allows creating real reports.
5. Tumblr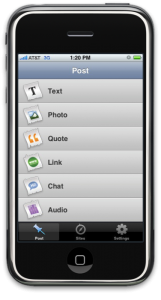 I think this one doesn't need any review. This app is simply awesome if you choose Tumblr platform for your blog.
Besides, what kind of iPhone blogging app do you use at the moment and why?
Unfortunately there are no "golden rules" of how to write a 100% good and interesting article for a blog, but there are a couple of things you need to know to make your results better & process easier.
1. Make a list of what you would like to share in your article. It will make your message more consistent and meaningful. The list will also help avoid confusion in the formulations.
2. Make an article quite short. A lot of material can fear away your reader. (But it should be understandable anyway)
3. Tell at least something from your own experience. Add examples to make material more understandable and give it some personality. For example, when I was getting ready to write this post, first I created a list of things to speak about as it was mentioned before. First it was like this:
- make a list


- short article
- own experience
- list article
- series article
- freebies
and then I started to fill this list with explanations. As for me, this is the easier way to compile an article.
4. Let pictures appear among the text! It will make post much interesting.
5. Sometimes it's better to make a list article. The post written this way becomes more informative or entertaining. And headlines like "Top 10 Things You Can Do With Your Hands" or "Best 7 Tips To Write A Good Article" would likely attract readers.
6. Series article is also a great idea. Good series will extend the number of returning visits. You can see that any well-done blog includes at least one or two series of posts (it could be "Daily Funny Pictures", "Monday Tips" or "Weekend Video Collection"). All you need is to simply make your series unique, interesting or useful and post them in time and readers will follow your updates.
7. Freebies or giveaways. Free material that describes the solutions to some problems, a detailed explanation of some topics or anything from design stuff like icons or templates will surely attract people. You just need to spend a few weeks to write such material. Even the smallest 10-20 pages can be fateful. And the psychological aspect of "free material" plays a great role here!
In this post we'll find out how unique, great, admirable content can be compiled.
There are 5 rules, let's take a look:
1. Education
It's all about information, useful information. Don't even try to sell something to your reader because he won't return ever again. Give only desirable information – the most expensive recourse of our days, and visitors will come over again and again for more.
2. Personality
Don't be another junk blog that steals real content to earn a few bucks. Yes it's quite difficult to create unique content and bring a consistent voice and personality to it but you will soon be rewarded with reader's loyalty. After all, isn't it a good feeling when you're doing something yourself like a professional? Nothing comes free, everything should be learned. Just try, start with a little amount of content and then grow your abilities to write and become independent professional blogger with your own unique content!
3. Headline
Once again - headline is everything. Statistics say that only 20% of all readers will read the rest of the article. The huge amount of 80% reads only headline. So, headline should be as informative as possible! Also it should not be very long and with article's keywords at the beginning. As an example, let's take the headline of this article - "Building Remarkable Content - 5 Golden Rules". See? The keywords - "building" and "content" stand in the first place. Others are additional information and frippery... I think that in some of the future articles we'll talk more about headlines.
4. SEO in mind
In previous article, we mentioned about the role that SEO plays in the process of site promotion. In few words - it almost doesn't matter how good and unique your content and headline are, if reader can't find them through the search engines - they're useless. Sad but true.
5. Respect the reader
ALWAYS think about your readers! Imagine that you're common reader of your own blog and try to analyze how relevant your content is. When you create content that both benefits your readers and makes them feel good, you'll find that your marketing goals become a lot more achievable.
Now remember these rules and get to work! You can do it!