Some pro bloggers want to monetize their blogs in any way. It sounds reasonable because professional blogging is like a full time job as a publisher or journalist. It could take even more time and can be count as private entrepreneurship. And it's more than usual to get paid for your job.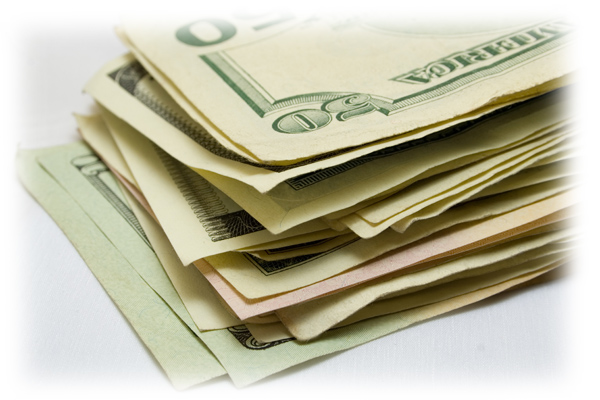 The money question is getting more urgent  when bloggers are asked to put MGID's widget on their blogs. Everything that takes additional place on website should be profitable somehow.
The answer is simple: by putting MGID's widget on website you will instantly get more traffic and this traffic can be monetized through usual internet ads.
In one of our previous articles we're talked about internet advertising. You can check it out here for more information.
Using MGID Flexible Widget (With installation mini-manual)
The flexible widget is a simple original widget which is stretching through your sidebar to the bottom (or in a desirable range), automaticly adding required amounts of news to fill all available space.
Let's sum up some advantages of the MGID Flexible widget:
- unlimited number of news articles shown (limited only by the height of your page space)
- feeds the space which is vacant but potentially useful
- vast variety of news categories that could be shown simultaneously because of the news quantity
- flexible adjustment next to family-friendly content and designed like an original web-page.
Hot to install the Flexible Widget?
Once you request MGID News Flexible widget you will be provided with the widget code, which contains the script itself, and the stretching tag.
To install the Flexible widget you should insert the main part of the code wherever the widget starts. Nine times out of ten this place is the end of the sidebar area/column section.
The other part - the stretching tag - should be put wherever one wants the widget should be ended. Generally its the footer area or just the bottom of the page.
Main part of the code:
<!-- MGID News Widget Start -->


<div id="MarketGid****"><center>


<a href="http://mgid.com/" target="_blank">Loading...</a>


</center></div>


<script type="text/javascript">


var MarketGidDate = new Date();


document.write('<scr'+'ipt type="text/javascript" '


+'src="http://jsn.dt07.net/t/o/*****.net.****.js?t='+MarketGidDate.getYear()+MarketGidDate.getMonth()


+ '" charset="utf-8" ></scr'+'ipt>');


</script>


<!-- MGID News Widget End -->
Stretching tag:
<span id="MGDW6437"></span>
To see how Flexible Widget looks like on website check out this Example
Unlike the simple vertical widget (which is actually limited) this type of widget spans practically the whole free space in the section where it is placed. This allows you to get more page views, clicks and visitors respectively.
Advantages of MGID's News Pop-Under.
In this article we will highlight another good way to get more out of MGID. It's the news pop-under. Why is it good for your web-site?
First of all, it increases traffic to your site. This way, you don't have to find a place to advertise a banner on your homepage that could interfere with your layout and style. MGID's Pop-Under doesn't impede your visitors in any way from viewing your site because it is beneath the page they are reading.
The News Pop-Under is imperceptible to the user because it remains under any currently open windows on the computer. It is seen when the user closes all his other windows when his current work is finished.
The Pop-Under will only open one time per unique user per day. The best part is, you can choose the kind of news that is shown according to the needs of your audience, and traffic to your site will increase 150%-200%!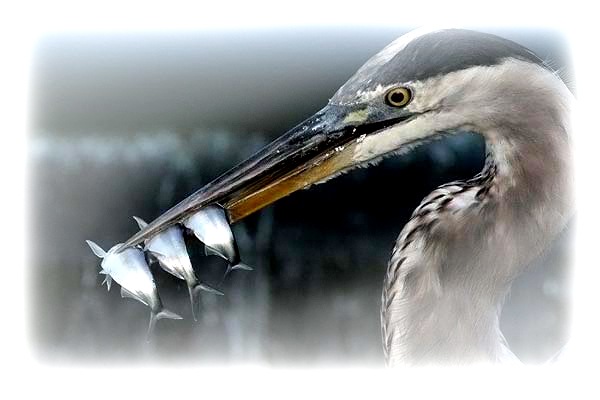 Example. View the News Pop-Under here.
Why should you use MGID's new pop-under? Check out the advantages:
- It can be fully customized.
Our designers will create the pop-under banner to reflect the unique style of your website, so visitors don't feel like they are seeing just another add.
- A wide range of settings.
You can choose categories and even capping (or how often it will be shown to the one unique visitor - the frequency of pop-under)
- It will always open in new window.
So it won't annoy readers and interrupt them from viewing your site.
-  It doesn't take place on your website.
It's useful when you have a lack of free space on your website.
- Increases your-readership
Compared with widgets, pop-under has 5 times higher CTR (click-through rate), which means more traffic and new readers
- Pop-under can be placed on your website's hosting.
So all pop-under views will be counted in stats as page views of your site.
To order a pop-under just fill out this application form.
Stay tuned for more guides, and contact us if you have any questions!
Making News By Yourself. Part Three. Choosing Pictures.
Since the picture is the the first thing which people see on widgets, it could be the determining factor in 'clickableness' of the news.
Here are some guides to choose the best picture:
it should be bright
it should be of good quality and high resolution
it should attract attention with something unusual, beautiful or funny (depending on the category)
minimum size of the picture is 300x300 px
Pictures that are NOT allowed for use include:
pictures with nudity, freaks, scams, bad words, scary, violent or disturbing content
pictures with piercing or tattoos)
pictures that can cause ANY sexual associations (exposure, strip, underwear, swimsuits, sexual poses and gestures)
pictures with underage persons can't be used in news about sex or relationships
pictures with children can't be used for Humor & Fails categories
pictures with commercial or advertising materials
pictures where faces could be identified, for news about illnesses, fails or bad jokes (pranks)
pictures with alcohol and cigarettes
pictures that promote any/all kind of drugs or unhealthy lifestyle
Other guidelines to stick with MGID news making requirements:
try to find as relevant a picture as possible
it's not recommended to use pictures with females for categories: Technology, Travel, Humor, Internet because when they all appear on widgets or pop-unders at the same time it confuses and distracts a visitor. But for categories: Celebrities, Fashion & Beauty, Fitness, Health, and Relations it is common.
news for Politics category should be polite and neutral
There's no better way to understand the meaning of the good choice of a picture, than to see an example:
So, now you're ready to get more traffic to your website! It might seem a little bit complicated, but it's all about practice. You should remember only one thing - be creative, create interesting, attractive, but relevant and truthful news. We suppose, as a publisher, you already know how to create catchy articles, therefore you should know how to promote them well!
Good luck and keep in touch. We will soon post about how to use other methods of gaining more traffic, like:
correct widget placement
the usage of pop-unders
the usage of the rubber widget
See you soon!
The MGID Guys
So, you've been hardly working on your precious website for at least 1 year.
You've already attracted a number of loyal visitors and now want to get a little reward? Now you probably realize that it's not so simple — just to put some ads on your web-site and wait till they begin to earn money for you.
To help you on this long-expected stage we will first stop fussing and try to look at your website from a different angle.
Before you start, pretend that you are just a regular visitor and you have never seen this website before. Also, ask your friends to do the same (those of them who can be honest). Look at your website with criticism.
Ask yourself the following questions:
•  is the navigation convenient?
•  what is this website about?
•  who writes on it?
•  what do I get out of reading it?
Do the same with all your social profiles (Facebook, Twitter etc.). Analyze your profile pictures, your profile information. Ask yourself, would you trust such a profile and follow it?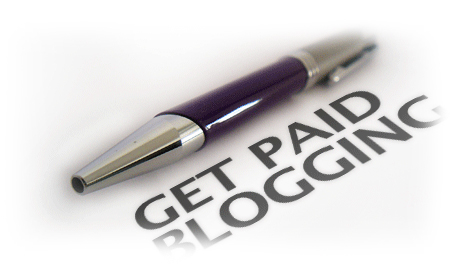 If everything is OK, the second step is to determine HOW you will make your first money. Nowadays there is a dizzying variety of different ways from original Banner Ads to RSS Feed Ads. Lets list them all, with a brief description for each:
1.   PPC Advertising Networks
The profitability of PPC advertising depends on the general traffic volumes of the website and, most importantly, on the click-through rate (CTR) and cost per click (CPC).
2.   CPM Advertising Networks
CPM advertising networks behave pretty much as PPC networks, except that you get paid according to the number of impressions (i.e., page views) that the ads displayed on your site will generate. CPM stands for Cost per Mile, and it refers to the cost for 1,000 impressions.
A blog that generates 100,000 page views monthly displaying an advertising banner with a $1 CPM (as an example, price can vary), therefore, will earn $100 monthly.
3.   Direct Banner Advertising
Selling your own advertising space is one of the most lucrative monetization methods. First and foremost because it enables you to cut out the middleman commissions and to determine your own rates. The most popular banner formats on the web are the 728x90 leader board, the 120x600 skyscraper, the 300x250 rectangle and the 125x125 button.
4.   Text Link Ads
After Google declared that sites selling text links without the no-follow tag would be penalized, this monetization method became less popular. Many website owners are still using text links to monetize their sites, though, some using the no-follow tag and some not.
5.   Audio Ads
Also called PPP (Pay Per Play), this advertising method was introduced by Net Audio Ads. The concept is pretty simple: play a small audio advertising (usually 5 seconds) every time a visitor enters into your website. The user should not be able to stop it, creating a 100% conversion rate based on unique visitors.
6.   Monetization Widgets
The latest trend on the web are widgets that let you monetize your website.
Examples include Widgetbucks and SmartLinks. Some of these services operate under a PPC scheme, others behave like text link ads, others yet leverage affiliate links.
7.   Sponsored Reviews
Simple. Write a post for someone, that usually promotes something, and get money.
8.   RSS Feed Ads
Monetize your content feed.
9.   Sponsors for Single Columns or Events
If you website has specific columns or events (e.g., a weekly podcast, an interview series, a monthly survey, a special project) you could find companies to sponsor them individually.
10. Premium Content
Some websites and blogs give away part of their content for free, and charge for access to the premium content and exclusive tools.

Even though, the methods listed above should make you gain huge amounts of loyal visitors, there are other ways of earning money online like Private Forums of Paid Surveys and Polls. They are more complicated and at the beginning of a blogging career — simply pointless.  We will spell them out in later communications.
Now you should find the perfect place for ads that you've chosen. It's very simple! The best places are somewhere at the top of your website — above the fold or blended with content. For more information use Google Analytics. With it's In-Page Analytics mode you can easily analyze where the visitors interest is concentrated.
And remember that any kind advertising can annoy your visitors. So try to start from a little banner or something and watch how it will effect your statistics.
The last thing I can advice - try combining any of the listed above tools with MGID widgets. This is a guaranteed way to be on the top and to reduce any risks. Furthermore, if you've chosen CPM ads – you can surely expect more revenue!
Good luck!
Making News By Yourself. Part Two. Useful Tips.
In this part we have some good tips for you to make your news more attractive:
- Title Categorematic Words Should be From Caps
- Try to use questions in the title. The reader well responds to HOW? Questions (e.g. How did Donald Trump become so rich? How to Become Successful? How to Lose Weight Fast?) or WHY? Questions (e.g. Why Desn't She Love You? Why Do People Sneeze?)
- Use actual problem answers in the title –Where to Get Windows7 Cool Themes or No More Rumors: iPhone 5 In September!
- Use predictions & analytics titles - Dollar falls against major currencies, Russian Market Shareto Rise
- When making news about celebs try to use really popular people - Victoria Beckham, Lindsay Lohan, Angelina Jolie, the Kardashians, Robert Pattinson, Megan Fox etc. (Indian celebs: Aishwarya Rai, Priyanka Chopra, Katrina Kaif, Kareena Kapoor)
- Use The X-FILES articles: The Truth Behihnd UFO!| Alien Corpse Recovered From UFO Crash Site| Top 10 MostUnbelievable Ghost Cases | Yeti Really Exists!| Amazing Ghostly Creatures Of The Deep Sea!
- Feel free to use bright adjectives, epithets, metaphors, figures of speech and idioms - "falling in love," "racking our brains," "hitting a sales target," "climbing the ladder of success"; wonderful; miraculous; amazing; strange; astonishing; extraordinary; marvellous; prodigious; surprising; electric; portentous; remarkable; marvelous; astounding; unco; striking; breath-taking; controversial; horrifying; shocking; scandalize; mind-blowing; astounding, disturbing, flabbergasting, disquieting etc.
- Try to select interesting and unusual photos. E.g. "This Situation Tends to Screw Jennifer Aniston!" Pick the photo of thoughtful & preoccupied Aniston on it.
- Funny pics need to be really FUNNY!
- Use before and after themes/pics of EVERYTHING - weightloss, musclegain, plasticsurgery, celebrities, animals, people, photoshopetc
- Titles should be incomplete & intriguing. Here is not interesting title example – Barack Obama Has Been Awarded the 2009 Nobel Peace Prize. The thing is you get all the information from the title. Here is a good way of titling this news - Nobel Peace Prize 2009 Laureate Was Announced
- People are interested in everything that is out standing, so widget will be popular, if you will stress the uniqueness of the subject in the headline.  E.g.The Most Luxurious Hotel in the World, Unique Golden Tiger!, The Most Famous Lion In Movie History!, Top 10 Volcanic Relationships
- Pay attention to the current events - recent political summits, the latest movie/game/auto/cell phone releases, the latest celebs rumors etc. More common events: Saint Valentine's Day, Christmas etc.
Examples:
That's all for the moment. Now, when you're familiar with news making basics you can make a try and contact your manager. Remember that in most cases making news by yourself can really help to achieve good results and gain more traffic. Also it's good for those bloggers who like to control the whole process.
In next part we'll talk about news pictures and importance to choose the best picture.
Making News By Yourself. Part One. Basics.
Do you want to get maximum traffic from MGID and keep our system giving you 250-300% or more traffic back? Then this article is for you because now we'll talk about making news by oneself.
What does it mean?
As you have already noticed, MGID's system works on the basis of widgets, that contain different amount of "news" - Pictures with headlines. Making news by yourself means that you can choose from your articles the ones which you (or better - your visitors) define as good and clickable or just want to try to promote them. Use your statistics to find the most popular pages or just experiment. Not all of your chosen articles could be clickable and give visitors, but sooner you'll dig the most trendy topics. (I would say 'you'll dig out' or simpy 'determine' the most trendy topics)
Why should I do this?
Nobody knows your content as good as you! And you know what can attract your visitors better. It can also increase efficiency of the system and provide you with more traffic.
How can I do this?
Just ask your manager to open the creative section on your MGID administrative page and after that you'll get access to the news creation mode. Just fill the simple form by adding the URL of the promoting page, Headline of the article, Preface, choose Category and Picture - and that's all! Your news will be pending conformity and then, if relevant, they will start to attract visitors to your web-site.
The most important thing here is News Creation Rules. If you won't follow them, chances are your news getting a broader readership will decrease.
News creation rules?
There a 3 simple rules to follow:
1. The title should be 4-6 words (30-35 characters maximum), description shouldn't consist of more than 50-60 characteres. Title & description should be different.
2. minimal image size - 200*200
3. it is forbidden to use hot, horror or disgusting pics and indecent and vulgar words
But due to the fact that MGID is mostly working with big sites with good reputation, there are some restrictive guidelines upon news look and content.
Things that are not desirable to use:
- dot in the end of the description. We use only triple-dot when it's needed
- photos of hot underage-looking girls
- sexual implication in the title, pictures which provoke sexual desires,  articles concerning subject matter of 'sexual interest'
- articles with horror, violent, creepy or disgusting content
- such words for the Title or Description: Sex, Sexual , Sexy, P*rn, Sperm, Butt, Breasts, Nude, Naked, Topless,  Orgasm,  Sh*t, Bastard, A**hole, WTF, Kickass etc.
- articles about Alcohol, Pills, Drugs, Smoking (if they are written in positive way)
- articles with free software download and online music/video (Torrents, RapidShare, Mediafireetc)
- articles of political, religious and social subject area which contain abuse or offensive content
- photos that contain Photoshop modifications of human bodies or faces, especially if they are creepy or disgusting
- pics with people in swimwear, pics with skull, swastika on it
- pics with watermarker
Also all news should be relevant and the title should be truthful and give as much information about the article as possible.
We hope that there will be no problem for you to adhere these guidelines. Follow MGID blog and get more tips to make your news irresistible!
There are several good ways to make our system work to the fullest and chance to get even more than 300% back! (300% in WHAT BACK???)
So here they are:
- Make news by yourself
- Think over wigdet placement
- Try to use pop-under
- Try to use Rubber Widget
Follow our blog to find out how to use all this stuff for better results.