The largest audience development platform in the world MGID Inc. announces the launch of the new website design. The new website provides improved navigation, simplified support and reflects the new direction of MGID Inc. development. 
The redesigned website, presents the company's core message in a new light with stronger impact. It embodies MGID's far-seeing vision and commitment to the growing needs of its clients.
"Our company has expanded and grown so much recently, we really felt that it was time for new look and feel to the website."   - commented, Nick Marr, Company Director (MGID Europe). "The new website is easier to use, and it shows the new face of MGID Inc. I believe our clients are going to love it."
Besides the launch of the new website design, MGID Inc. has introduced the new OS targeting feature in order to upgrade the quality of service provided to publishers and bloggers worldwide. Now publishers can select MAC OS X targeting for the special needs of their campaigns, making them more efficient in terms of addressing their target audiences.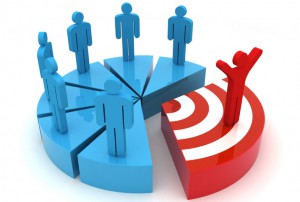 "We have studied the needs of our clients carefully, and felt the necessity of the OS targeting feature introduction. We are convinced that this feature will help our clients to reach their target audiences in a more intelligent way." - said Robert Bardunias, Executive Vice President of MGID Inc.
Making News By Yourself. Part Three. Choosing Pictures.
Since the picture is the the first thing which people see on widgets, it could be the determining factor in 'clickableness' of the news.
Here are some guides to choose the best picture:
it should be bright
it should be of good quality and high resolution
it should attract attention with something unusual, beautiful or funny (depending on the category)
minimum size of the picture is 300x300 px
Pictures that are NOT allowed for use include:
pictures with nudity, freaks, scams, bad words, scary, violent or disturbing content
pictures with piercing or tattoos)
pictures that can cause ANY sexual associations (exposure, strip, underwear, swimsuits, sexual poses and gestures)
pictures with underage persons can't be used in news about sex or relationships
pictures with children can't be used for Humor & Fails categories
pictures with commercial or advertising materials
pictures where faces could be identified, for news about illnesses, fails or bad jokes (pranks)
pictures with alcohol and cigarettes
pictures that promote any/all kind of drugs or unhealthy lifestyle
Other guidelines to stick with MGID news making requirements:
try to find as relevant a picture as possible
it's not recommended to use pictures with females for categories: Technology, Travel, Humor, Internet because when they all appear on widgets or pop-unders at the same time it confuses and distracts a visitor. But for categories: Celebrities, Fashion & Beauty, Fitness, Health, and Relations it is common.
news for Politics category should be polite and neutral
There's no better way to understand the meaning of the good choice of a picture, than to see an example:
So, now you're ready to get more traffic to your website! It might seem a little bit complicated, but it's all about practice. You should remember only one thing - be creative, create interesting, attractive, but relevant and truthful news. We suppose, as a publisher, you already know how to create catchy articles, therefore you should know how to promote them well!
Good luck and keep in touch. We will soon post about how to use other methods of gaining more traffic, like:
correct widget placement
the usage of pop-unders
the usage of the rubber widget
See you soon!
The MGID Guys