Can you hear the sleighs shushing along through the snow? Christmas is coming and 2012 is about to begin – it's the best time to think about the progress we all have made in the passing year.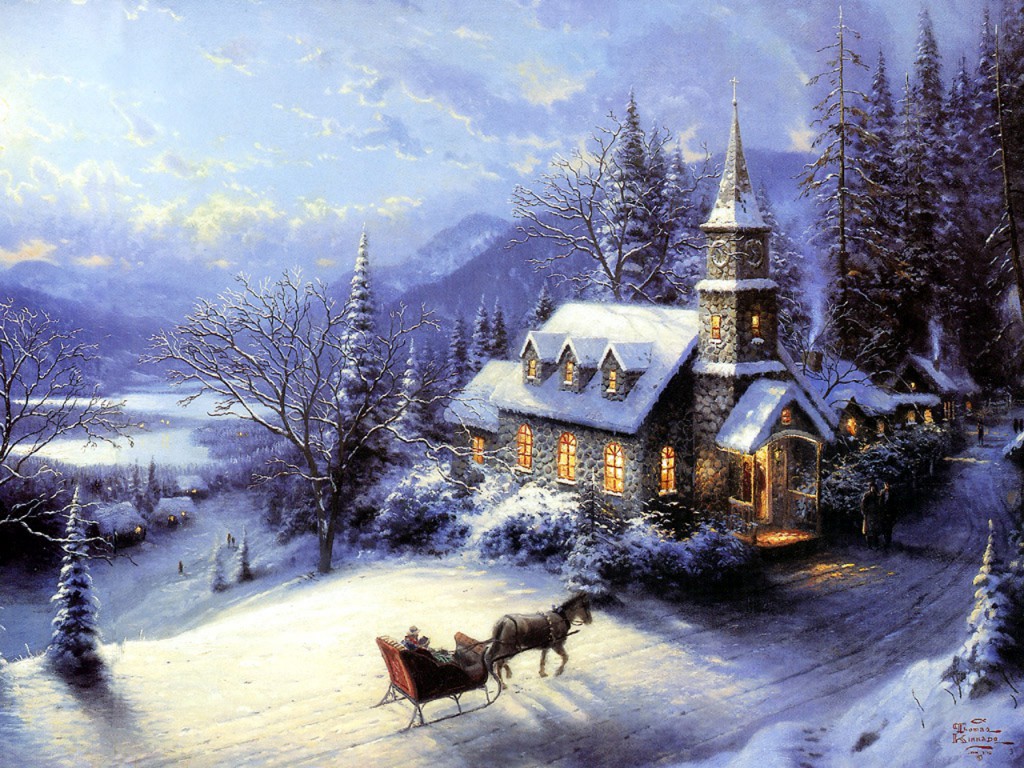 MGID made spectacular progress this year, and we would like to share our achievements with you:
MGID moved from No. 500 to No. 352 in  the Alexa rankings
The number of  visitors has risen to over 22 million  hits every month
Our Fem.mgid project was launched  focusing exclusively on the female markets
Our representatives participated in the AdTech exhibitions in London and New York
We created new, strong partnerships around the globe
We completed the development of  the New User Interface to better serve clients
"The traffic widget program is GREAT and I am loving it. I've gotten good traffic from it and I hope that continues."
Dr. Yakini Etheridge, founder of Prissy Mommy network
http://stylemeprissy.com/
"Thank you very much for the consistent and effective job you are doing for us every day."
Tiger Zhou, owner
www.chinabuye.com
We would like to express our gratitude to our clients for great partnerships, to our visitors for their loyalty and to our employees for their outstanding service. We look forward to forging more new relationships in 2012 and making the old partnerships even stronger.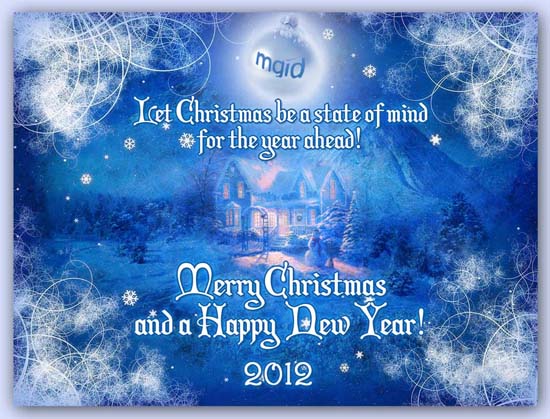 MGID staff wishes everyone the Merriest of Christmases and a Prosperous New Year!
Are you an advertising guru? Do you consider yourself a marketing expert? Are you enjoying blogging and need to enter community of bloggers?
If you can give a positive answer to any of these questions and it's easy for you to reach New York on October 08-10 this year, please, schedule a 10-15 minute chat with MGID management at our booth #1863.

We will not only discuss commercial and advertising matters, but draw free traffic which will probably drive your business to new level. Also, you will be the first to get to know all digital market news and gossips.
We are looking forward to seeing you at ad:tech New York.
Get ready to meet new challenges.
For more information on MGID participation in ad:tech New York, please, contact Robert Bardunias, Executive Vice President.
A leading Short Term Loan company CashGenie owned and operated in the UK won 21,428 free clicks in the lottery organized at MGID Inc. booth at AdTech London in October 2011. This resulted in 50 000 clicks' complex advertising campaign with mgid.com and long productive relationship.
MGID Inc. is a heavy participant of ad:tech events all over the world since 2009 considering professional exhibition events to be an effective communication and business development tool. Usually key advertising market players, leading publishers and dynamic bloggers take part in these shows and become participants of a free traffic lottery traditionally held at MGID booth. This time the winner is Cash Genie UK Ltd, lending services' provider. After careful consideration of MGID's network advertising possibilities the company decided on a complex campaign of 50 000 clicks, which is 28,572 clicks more than the prize.
- Thank you for helping us to find new customers, the quality traffic you brought seems to fit well with our target demographic. We are hoping for a successful initial campaign leading on to several others over the next few years, - said Robert Dunn, Special Projects Manager at Cash Genie.
NB! We are glad to inform on MGID Inc.'s initiative to take part in ad:tech New York on November 08-10, 2011. So, everyone is invited to join us at booth #1863 for chatting, discussing business matters and of course for becoming a winner of our next free traffic lottery.