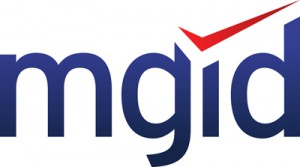 MGID Inc., the leader in digital marketing announces the launch of its Advanced GEO-Targeting System® features, which allows advertisers to push the limits realizing maximum potential from their ad-campaigns!
The technology behind the new extended targeting opportunities allows advertisers to target not only all countries, but also particular regions within these countries. The update is applicable only for clients who use our services on the bidding basis. It has been thoroughly tested and is now ready for use by MGID's network partners.
Aside from the introduced features MGID Inc. is developing a city-targeting feature that will be available very soon.
"Thanks to the targeting options recently presented by our company, advertisers will be able to choose from a wider range of ad campaign settings." - said Robert Bardunias, Executive Vice President of MGID Inc. "It allows our clients to create incredibly sophisticated campaigns with targeting features that correspond to their precise advertising/demographic needs. We are convinced that our customers will be delighted when they use the MGID Advanced GEO-Targeting System®."
In order to use the new targeting-features, please consult your traffic expert, and he/she will be glad to assist you with the advanced GEO-targeting adjustments.
10.09.2012
Actress ranks top of MGID's Click Factor - the top 10 celebs consumers felt compelled to click on.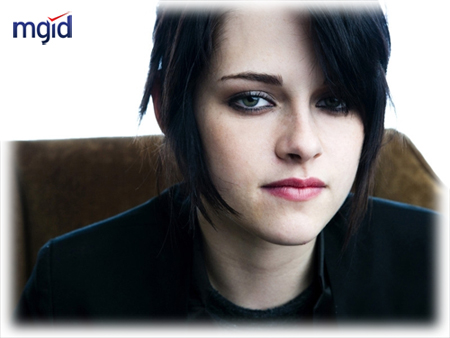 Kristen Stewart – who rose to fame as Bella Swan in the Twilight films – is summer 2012's most clickable celebrity. Web traffic generator MGID's Click Factor ranked the American actress as the celebrity consumers felt most compelled to click on during the period June 1st to August 31st 2012.
With a Click Factor of 9 the Twilight star topped the list. Second place went to singer Beyonce with a Click Factor of 8, while rapper Nicki Minaj came third with a Click Factor of 7.3. Surprisingly the results revealed that singer Justin Bieber – the world's most Googled celebrity – only ranked ninth, with a Click Factor of just 2.7. Since the summer Click Factor scores are calculated from the beginning of June to the end of August, Prince Harry only just squeezed onto the list in last place following his late August exploits in Las Vegas.
MGID measures the Click Factor from the Internet user clicks generated via the MGID widgets that many thousands online publishers display on their websites. MGID's widgets have a reach of 120 million people. The widgets display compelling editorial teasers – an image and a descriptive headline – developed by MGID's expert team. These teasers attract Internet users' attention and encourage them to click on the links for more information, taking them through to a publisher's or advertiser's website.
The MGID Click Factor is calculated using criteria including the number of times people clicked on teasers about celebrities, how many articles online publishers produced about each celebrity and the average amount of click-throughs per teaser.
MGID's widgets appear below articles on websites, rather than the more typical advertising spaces above and beside publisher's content. Online publishers carrying MGID's widgets are rewarded in two ways: by gaining revenue for carrying teasers to advertorials or by receiving more traffic to their website.
MGID Click Factor Summer 2012 results:
| | | |
| --- | --- | --- |
| RANK | CELEBRITY | CLICK FACTOR |
| 1 | Kristen Stewart | 9 |
| 2 | Beyonce | 8 |
| 3 | Nicki Minaj | 7.3 |
| 4 | Selena Gomez | 6.7 |
| 5 | Kim Kardashian | 6 |
| 6 | Emma Watson | 5.3 |
| 7 | Megan Fox | 5 |
| 8 | Sunny Leone | 4 |
| 9 | Justin Bieber | 3 |
| 10 | Prince Harry | 2.3 |
Nick Marr, Director of MGID, said: "People find our teaser articles compellingly clickable because we make them about celebrities, issues and products that they care about. The 120 million reach of our widgets coupled with our editorial expertise drives web users to the quality content offered by our worldwide network of many thousands of publishers."
 "The enduring popularity of the Twilight saga combined with R-Patz and K-Stew's romance hitting the rocks made the editorial teasers MGID's team created about her extremely popular with web users, establishing her as summer's most compellingly clickable celebrity."
"Advertising banners are now standard website furniture. Consumers are so used to seeing banners that they no longer effectively engage with them. MGID attracts Internet users by creating compellingly clickable content and placing it below articles, rather than in the banner-dominated space at the top of web pages."
MGID at Ad:TechLondon
Nick Marr will be presenting "How to use celebrities to drive traffic" at digital marketing event Ad:Tech at 15.50 on Wednesday, 19th September 2012.
The presentation will reveal how major brands and publishers of all types are using celebrities to increase traffic & revenue, and how content driven traffic helps to grow businesses in an economic downturn.
MGID will be exhibiting at Ad:Tech on stand 210.
 - ends -
NOTES TO EDITORS
For further editorial information, images or to arrange interviews with MGID experts please contact mgid@pwkpr.com or call +44 20 7609 1900
About MGID:
MGID is the largest audience development platform in the world. It unites many thousands of websites in its network and MGID's widgets have a reach of 120 million people.  According to the respected independent authority Alexa.com, the MGID website is one of the top 200 in the world.
The MGID platform offers a new and powerful way to advertise products, services and website content via the world's largest audience development network of premium publishers. MGID also provides publishers and advertisers with quality content, increased traffic and more site visitors.
About Ad:Tech
Ad:Tech takes place on the 19th -20th September 2012 at the National Hall,Olympia,Hammersmith Road,London,W14 8UX.
To attend, visit http://www.ad-techlondon.co.uk.
The largest audience development platform in the world MGID Inc. announces the launch of the new website design. The new website provides improved navigation, simplified support and reflects the new direction of MGID Inc. development. 
The redesigned website, presents the company's core message in a new light with stronger impact. It embodies MGID's far-seeing vision and commitment to the growing needs of its clients.
"Our company has expanded and grown so much recently, we really felt that it was time for new look and feel to the website."   - commented, Nick Marr, Company Director (MGID Europe). "The new website is easier to use, and it shows the new face of MGID Inc. I believe our clients are going to love it."
Besides the launch of the new website design, MGID Inc. has introduced the new OS targeting feature in order to upgrade the quality of service provided to publishers and bloggers worldwide. Now publishers can select MAC OS X targeting for the special needs of their campaigns, making them more efficient in terms of addressing their target audiences.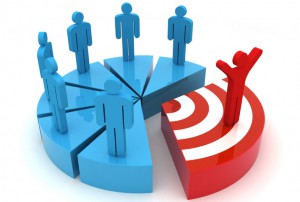 "We have studied the needs of our clients carefully, and felt the necessity of the OS targeting feature introduction. We are convinced that this feature will help our clients to reach their target audiences in a more intelligent way." - said Robert Bardunias, Executive Vice President of MGID Inc.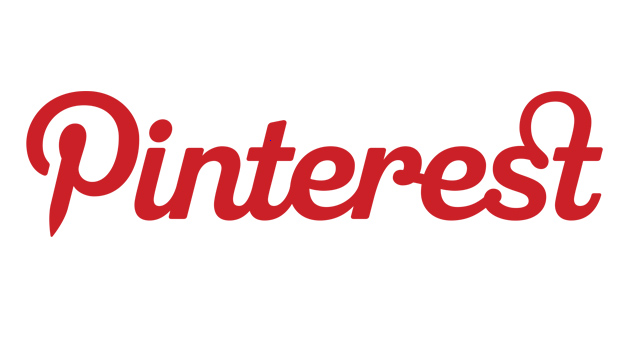 With more than 100 million visitors every month, Pinterest is now officially the 3rd largest social media network in the world, with Twitter and Facebook heading up the pack. That's a huge number of potential customers.  Even more interesting for marketers, according to a recent study, is that an average of  9% of Pinterest follow retailers, which is more than any other social media.
Pinterest is all about sharing great images. You pin the ones you love, share them with your friends, and they do the same. Most users are 25 – 55 and most users, about 70% are female.  Pinterest users also have above average incomes.  The site is especially popular in the States.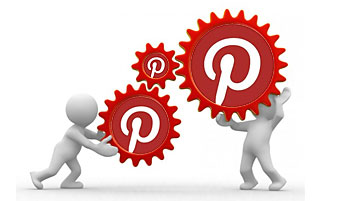 How do Brands and Marketers use Pinterest?
Not surprisingly, there are various ways. Some follow traditional approaches, like giving out coupons or discounts in exchange for likes and re-pins. Others have been more inventive, for example, using Gamification. British Midland International's (BMI) asked users to re-pin up to 6 of their photographs. BMI then drew a "lottery" at the end of the week and provided the winners with free return flights to any BMI destination.
Companies can use Pinterest to promote brand awareness, but they can also use it to drive traffic to their sites. If you quickly glance through the different boards at Pinterest, you'll find that fashion retailers have made the most out of Pinterest by posting photos of their products.  Someone likes a post, they click, they go through to the retail site. The question is, does that convert into sales?
Back in April, Mashable quoted the Niraj Shah, the CEO of Wayfair (2nd largest home goods and furniture retailer in the US) as saying that Pinterest referrals were 10% more likely to convert into sales than any other social media referral.  But he thinks there's still a way to go:
"Pinterest has really taken off. So some things that will come — like an API and ways for a retailer to better integrate for two-way collaboration/sharing with their customers – are a bit down the road. Overall, I think Pinterest is amazing and fantastic." (siliconangle May 2012)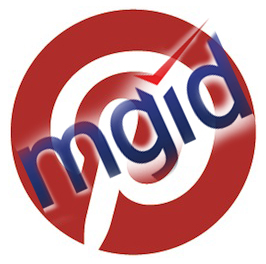 Here at MGID, our focus has been on promoting the most outstanding content from the MGID network, and engaging our fans. We are all about great images, and so is Pinterest. Sharing images and engaging with our fans, helps to promote our brand, but it also helps drive traffic to mgid.com and our clients, and so becomes an integral part of revenue generation too. Interestingly, many Pinterest fans are also posting content from MGID directly from our website, effectively making them Brand Advocates. There is no hard and fast rule for what marketing methods really work at Pinterest, each company needs to define its own strategy and KPIs. Whatever your path, remember it's still about content marketing and you need to engage your audience, and provide true value.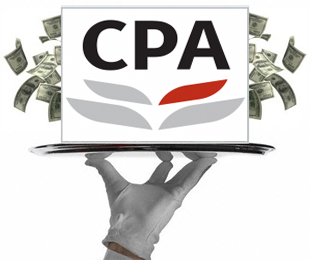 Cost Per Action or CPA (sometimes known as Pay Per Action or PPA) is an online advertising pricing model, where the advertiser pays for each specified action (a purchase, a form submission etc) linked to the advertisement. This model proved itself useful among thousands of publishers worldwide. MGID traffic which is being sold on a CPC basis, perfectly suits CPA-type promotions. Using our service, publishers have a marvelous opportunity for additional income.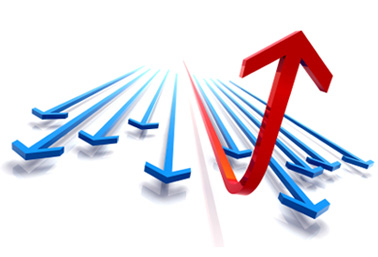 We have created the complete CPA guide to help bloggers and publishers master this valuable tool.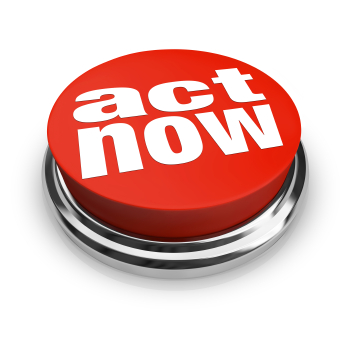 Wonder how to find out if it's time to scale up?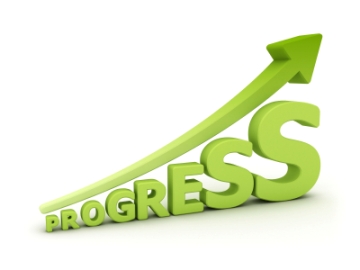 1)      If you have found a good offer – scale-up. Inform your account manager about the planed volumes.
a. When you've found an offer that has a positive ROI tendency – scale-up the campaign. Inform your account manager about the budget you plan for it.
2)      Make sure that there are sufficient funds in your MGID-wallet.

3)      Ensure that you understand the system of auction bidding:
"Light content" (humor, cars, interesting gadgets, entertainment etc) do not require high bids
"Heavy content" (politics, society, health, finance etc) does require more impressions and thus high bids
The higher the bid is, the more impressions a teaser will get. The more impressions a teaser will get and the higher the chance it will be clicked.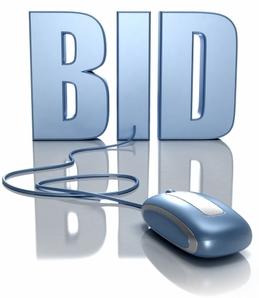 4)      Consult your account manager. Experienced and dedicated MGID professionals will create compelling  teasers for you. Please remember that each campaign needs to be updated with new teasers. Optimization is performed to help you understand which teasers are better, and why. Optimization allows you to monitor tendencies, and eventually make every teaser and the campaign profitable.
5)      Get profit and enjoy!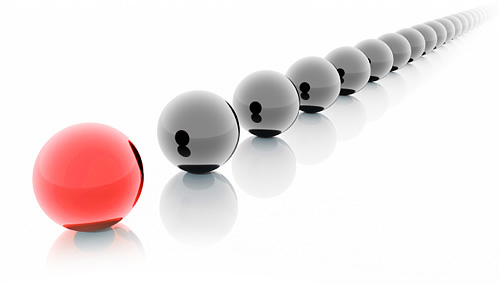 Tips:
Please know! Raising bids is done immediately, while lowering the bid is done once a day, at 12 AM PST/PDT (Pacific Time – Los Angeles).
If you've got creative ads ideas for your campaign, then feel free to make teasers yourself! This option is available in the "Ads" section of the MGID Dashboard. Just click "Add the ad" link.
Each campaign needs to be updated with new teasers. Optimization is performed to help you understand which teasers are better, and why. To make you see the tendency, and eventually make every teaser and the campaign profitable.

To optimize your CPA campaign follow the steps below:
1)      Give your campaign some time to show the results. You can evaluate the efficiency of campaign not earlier than after 3-5 thousands of clicks.
2)      Analyze the teasers in your campaign. Find those, which get clicks without any conversion ("detracting teasers") and block them, so they won't "eat" your budget. Thus traffic after optimization will be delivered through "attracting teasers" (those which attract conversions).


Please mind that minimal amount of clicks per teaser to make a decision regarding its efficiency is 150.
3)      Define Income per Teaser (IPT) with help of the following formula:
Simple: IPT = Earned per Teaser – Spent per Teaser
Extended: IPT  = (Earned per Teaser) – (CPC*Delivered clicks per Teaser as to MGID stats)
4)     Analyze the results of calculation:
If IPT is a positive value – teaser is profitable. Continue rotating it.
If IPT is borderline value – maybe higher volume of clicks is necessary to make the decision
If IPT is slightly lower the borderline to be profitable – teaser should get more clicks to be judged of.
If IPT is a negative value – teaser brings no profit. You should block it.
5)      Apply changes, unblock the campaign (or ask your manager to do this) and wait 3-5 thousand clicks to be delivered to get the results of optimization.
6)      After you got the results, make a complete analysis of the offer. If the conversion rate didn't improve since the optimization and each unblocked teaser's IPT is lower than its CPC, then we suggest finding another offer.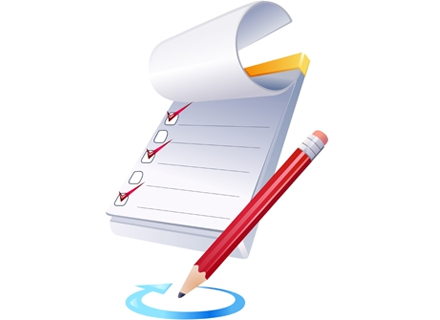 Tips:
Please remember  at the stage of optimization

you shouldn't delete teasers because it's irreversible.

Just block them.
Minimal amount of clicks per teaser to make a decision regarding its efficiency is 150.
Remember to use MGID delivered clicks statistics, for analysis purposes, as the budget you spend on the campaign is based on MGID statistics.
You might find it difficult to get a positive ROI during the whole test campaign, however watch the tendency! If the ROI is going up since the optimization, then it's going to bring you above the red line eventually and the offer will soon get you profit you're expecting.