Data from More than 3,000 Online Entertainment Publishers Places Cyrus and Smith as Celebrities with the Best 'Click Factor'
Pop sensation Miley Cyrus and rapper/Karate Kid Jaden Smith rank as native advertising's most "clickable" celebrities, from MGID's more than 3,000 partner entertainment websites. Other notable clickable names included Hayden Panettiere, Chloe Moretz, Jim Parsons and Jason Statham.
Celebrity "click factor" is derived from an algorithm that aggregates data on user engagement and virality among millions of visitors to entertainment, lifestyle and sports publishers. MGID uses "click factor" to identify the entertainment topics that are most desirable by the end-user and can help inform content creators and advertisers relevant audience trends.
MGID's list of top most clickable names in native ads was divided by male and female, where female celebrities seemed to enjoy significantly higher "click factor" than males did. 2014 findings revealed that, with only a few exceptions, female celebrities are far more popular in native advertising than their male counterparts.
The top 10 most "clickable" female celebrities are:
Miley Cyrus
Hayden Panettiere
Chloe Moretz
Ariana Grande
Bella Thorne
Kaley Cuoco
Miranda Cosgrove
Selena Gomez
Kelly Osbourne

Willow Smith
The top 10 most "clickable" male celebrities are:
Jaden Smith
Jim Parsons
Jason Statham
Ben Affleck
Dwayne the Rock Johnson
Justin Bieber
Daniel Radcliffe
Ryan Gosling
Lil Wayne

Prince Harry
MGID measures the "click factor" of celebrities by calculating a range of criteria, including number of articles published, the number of impressions the ads received and the amount of "click-throughs" the article generated.The anonymous behavior of nearly 20 million individual website visitors who clicked on more than 180,000 of native ads on 3,000 websites, worldwide, was analyzed. The data was tracked through MGID's native advertising widgets, housed on entertainment and lifestyle websites to monetize and engage their audience.
"Click factor is a great tool for understanding the pulse of Internet audiences," said Sergey Denisenko, CEO, MGID. "For native advertising to be successful, website visitors must take a captive interest in the content given to them. It is clear that ads featuring these celebrities reflect the most important trends of 2014 with entertainment and lifestyle audiences."
MGID, global native advertising pioneer and member of the Interactive Advertising Bureau, connects millions of people annually with targeted entertainment and lifestyle content on thousands of websites, improving the online experience of the consumer to the benefit of both advertisers and publishers.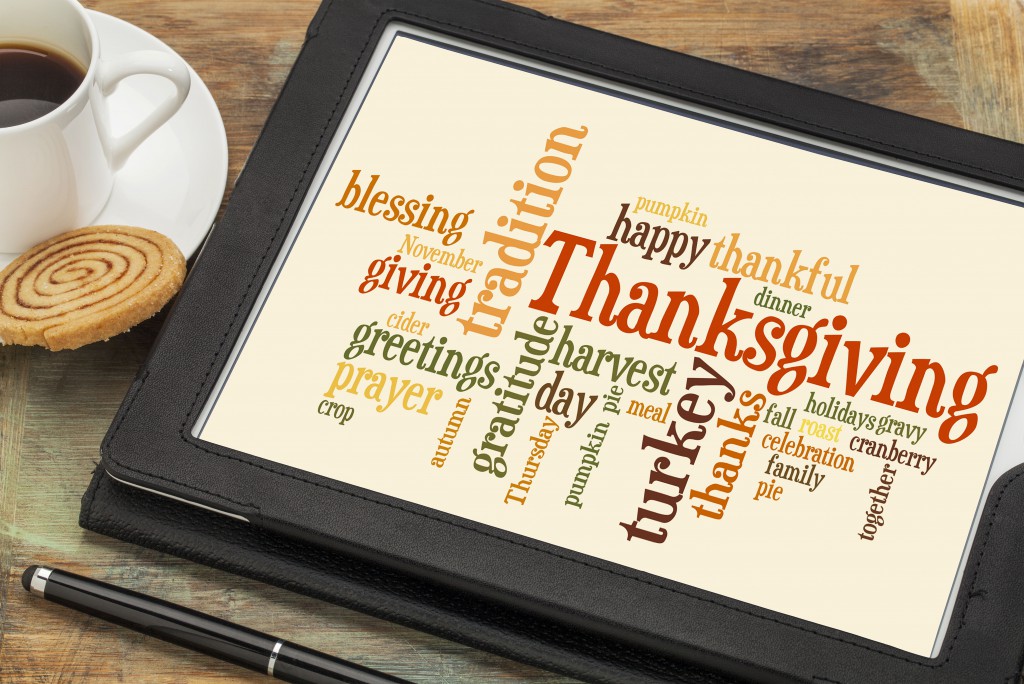 Native advertising went mainstream this year, and as we look back at its impact in time for this Thanksgiving, we can see there is much for which to be grateful.
1) Native ads are what the industry was anticipating.
70% of individuals want to learn about products through content rather than through traditional advertising. And this is exactly what native advertising gives and what traditional formats of advertising were missing. Native advertising is not just a product, this is an essential stage of digital advertising industry evolution. It was forecasted that roughly 65% of both ad agencies and marketers would  invest in native advertising, for an estimated total of $4.3 billion, this year.
While we still have to wait a couple of months until we know if that happened, let's look at the results of the recent study from digital marketing consultancy 614 Group which describes the level of appreciation that marketers and publishers have for native advertising right now. It states that 69 percent of marketers consider native advertising "interesting and valuable." What's more, 22 percent see it as "the future of digital advertising."
To further reinforce the momentum that native advertising has right now, it has to be stated that U.S. native ad spending on social sites will reach $2.36 billion, or 38.9 percent of total U.S. paid social ad expenditures this year. By 2017, social native ad spend will grow to $4.57 billion, and its share of social spending will inch up a few percentage points to 41.7 percent.
The same promising results have been observed at MGID where half-year results in 2013 vs. half-year results in 2014 demonstrate 31% growth.
However only 24 percent are currently using publisher-side native offerings, while only 18 percent are using the content discovery and recommendation platforms that could amplify a native ad and extend its reach, which means that there's plenty of room for growth.
Thanks native advertising for the interesting future!
2) Native ads make website visitors pay attention, without distracting them.
According to Statistic Brain, a person's average attention span was 8 seconds at the end of 2013, which is a 33% drop from 2000, when it was 12 seconds. A goldfish has the attention span of 9 seconds. Many of you won't read this article till the end, and some of you have already stopped reading it.
While we can argue about the practical implication of these stats, it's pointless to argue about the importance of being able to get the attention of your potential customers, who are already very ad-weary. Today it may be one of the dominant factors of success as people want to get incentives for their attention. And that's what native advertising does – it brings attention without distraction, unlike many traditional ad formats.
Just look at the stats:
A study conducted by Sharethrough and IPG shows that the consumer looked at native ads 52% frequently than banner ads and even that consumers looked at native ads more than the original editorial content.
Thanks to native advertising for bringing attention to our content and products!
3) Native ads are highly efficient.
Native advertising allows marketers and publishers to benefit from "invest less, earn more" strategy. The essence of the format itself and new technologies brought up by its peculiarity makes native advertising a very attractive investment.
According to J.P. Morgan, native ads represented just 5%-to-10% of Facebook's impressions in 2013 but accounted for more than 60% of the company's revenue.
Initial tests on Hearst's native content module produced a click-through rate between 1 and 1.5 percent compared to the industry average of 1 percent on traditional display ads, according to Hearst.
A native advertising play by GE resulted in 416,000 click-throughs – a CTR of 8 percent. Display advertising CTRs average at 0.19 percent.
ClickZ reports native ads can have a click-through rate 15-45 times higher than display ads. According to Yahoo CEO Marissa Mayer, those who view native ads are 3.6 times more likely to perform a branded search than viewers of banners.
What about mobile?
According to the latest IAB revenue report mobile is one of the most promising fields in advertising, showing 76% half year revenue increase in 2014 compared to 2013.  Industry studies report that mobile native ads boast click-through rates of 1.37%, a significant lead over the average .35% click through rate for the traditional mobile banner ad.
Thanks to native advertising for making our ads efficient!
4) Native ads both earn money and also bring value to customers.
It isn't just about incomes and efficiency, native advertising is also about putting consumer first. It solves "incomes vs. customers' loyalty" dilemma, because publishers don't have to choose anymore – they can have both. With native approach advertising isn't just ads – it is also a personalized recommendations system. If we look at native monetization solutions for publishers, we will see that it's not just about generating additional revenue stream for publisher and the native ad company itself, but about the user as well.
Content shown in the native in-feed placements is selected from the best websites around the web and it's bound to reflect interests of website visitors. It's a win-win situation for publisher and publishers love it. The State of Native Advertising 2014 report, published by native advertising exchange provider Hexagram in partnership with Spada, a research and public relations firm, reveals some spectacular stats. Based on the findings in this study, publishers are happy with native advertising and expect it to continue to grow:
85% of content publishers believe that native advertising represents a new and viable revenue stream
84% of content publishers believe that native advertising adds values to their audiences
10% of content publishers expect native advertising revenues to increase by 10% within one year
Thanks to native advertising for bringing high value to the web users!
5) Native ads engage the consumer.
According to Online Publishers Association 57% of US publishers said engagement was the primary measurement that marketers use for native advertising; followed by traffic at 43% and social sharing at 33%. In fact, engagement is one of the aces that native advertising has in its deck because it provides active experience and relates to the consumers' feelings and emotions.
Let's get back to Sharethrough and IPG study to prove it: 25% more consumers were measured to look at in-feed native ad placements rather than standard banners. Native ads also registered 9% higher lift for brand affinity and 18% higher lift for purchase intent responses than traditional banner ads.
According to the CPO of Celtra"when designed and built as rich media ads, native ads consistently outperform standard ads across all engagement metrics. Ad engagement rates, for example, are 39.1%—more than three times higher—and video completion rates are nearly twice as high as those in standard rich-media ads."
Thanks to native advertising for the engaged audience!
6) Native ads create dynamics in the whole digital advertising ecosystem.
Even if marketers and publishers aren't using native advertising (which all of the major ones are), even if they don't like it, there are still reasons for them to be thankful to native advertising. Thankful, because it affects and adds a lot of dynamics to the whole digital advertising ecosystem. Since its inception in 2011 until today it has brought a lot of new ideas and technologies to the digital advertising table and has raised a lot of debate, which was very useful to the industry (think of the latest debates started after John Oliver's take on native advertising, which caused a lot of constructive dialogue about standardization).
Thanks to native advertising for adding dynamics to the digital advertising industry!
7) Native ads know their audiences.
There are a lot of new technologies involved in native advertising. These technologies offer outstanding targeting options and hold incredible potential for further improvement. Neil Hiltz, head of global marketing for financial services at Facebook says: "Facebook ads are 90% accurate with our native targeting products — using geo, demo, interest, smartphone, etc., as variables. We can layer this targeting with the bank's data to gain even more efficiency". As a comparison, online ads can target users with an accuracy of about 50% on average.
Google's native advertising network which was presented not so long ago also offers unprecedented targeting capabilities, which is understandable considering the amount of data they possess.
Thanks native advertising for excellent targeting!
8) Native ads raise awareness for important economic and environmental issues.
Let's face it – our world is still a harsh place with a lot of injustice and things that all of us would like to fix and improve. Considering the reach and impact that native advertising has it has already proved to be a good tool to raise awareness for important social and economic issues. The best thing about it is that while watching it people engage with it much more and become really involved. Increase of their attention and absence of intrusion increases memorization and the potential to perform actions that benefits society, after watching the ad.
Some of the good examples of such native ads are:
Dr. Martens and TaviGevinson's Rookie Magazine teen-focused campaign spotlighting six advocates whose causes range from gender equality to female empowerment.
Through the use of Slate's internal agency SlateCustom, and native advertising platform Polar'sMediaVoice, University of California ran a series called Breakthroughs, which aimed to raise awareness around research conducted on the University system's various campuses.
Netflix sponsored a paid post on The New York Times, tying the piece to its fictional, but based-on-a-memoir, women-in-prison series. The advertisement, which dives into the topic of women in prison.
Hopefully, native advertising will deliver much more incidents of positive impact in future. Thanks for this!
9) Native ads are scalable.
It isn't possible to scale all types of native advertising, however some types are perfectly scalable. It's content recommendation and content discovery platforms that are able to show some spectacular results in this. For instance, at MGID we work with every publisher individually and perform all the integration. Because of this tremendous preliminary work advertisers can easily scale up, increase volumes of traffic and see their business objectives met. Advanced and flexible targeting and optimization options help to reach campaign goals faster.
Thanks for native ads for fitting different sizes and budgets!
MGID's first of its kind Selective Bidding technology is designed to replace antiquated blacklisting and whitelisting practices. Every marketer who has ever tried to optimize their campaign publisher-by-publisher knows the hassle and frustration involved. Common practices reduce the reach of digital ad campaigns dramatically, because the tools for sophisticated fine-tuning are unavailable. As a result, whitelisting and blacklisting may be good for starting a niche campaign or when reach is not a critical factor, but is not effective for scaling your campaign or manage individual traffic sources. Now, with MGID's new technology, advertisers will be able to expand their traffic source management like never before.
Selective Bidding, presented by MGID, is a tool for advertisers that takes traffic source optimization to a whole new world. Now advertisers can target specific websites within MGID network and generate more traffic with better-performing websites while keeping the other sites at a lower level.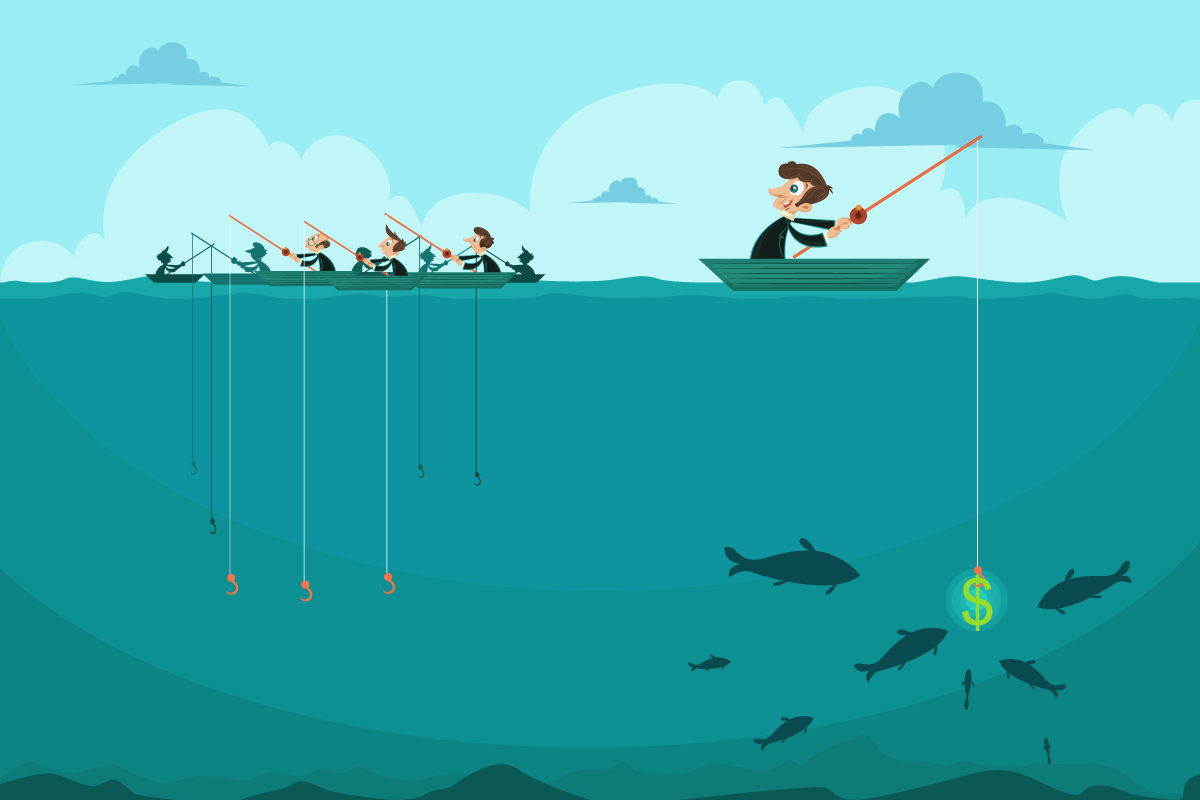 How does it work?
Each website that displays your ads is assigned a bidding multiplier, beginning at 1.0 (no multiplier) that can be customized according to your needs. The bidding price for your ads will be increased or decreased by the multiplier you choose. If you want to increase the volume of traffic from a particular high-perfoming website that is converting especially well, then you can increase the multiplier which will lift up the ads in the auction by increasing the bid for that campaign.
How are multipliers set?
Your expert MGID account manager will do this for you – no hassle at all. They are specifically trained to provide valuable suggestions for a wide range of optimization strategies and once they've made adjustments the settings are applied instantly.
What does the advertiser get?
The ability to attract more visitors/conversions from their preferred most-profitable websites within MGID network.
The capability to adjust expenditures on the websites where the level of conversions is below the desired mark, broadening the reach while securing a high ROI.
An opportunity to smartly manage the diversification of traffic between MGID publishers within the campaign, increasing its overall profitability.
What does the publisher get?
More profit—especially for publishers that provide quality traffic. Competing advertisers increase CPC to outbid one another which generates additional revenues for popular publishers. Bid customization helps match the right traffic with the right advertiser and enables a detailed level of customizability that has not been possible before.
The possibility of managing traffic sources within the network on the website level makes MGID's Selective Bidding an absolutely unique feature, which cannot be found in any other auction-based ad network and native advertising. 
How to take the most out of Selective Bidding?
Below are incredible success stories that serve as good examples for the dramatic affects of effective use of Selective Bidding.
Case study #1: Fitness Program
GEO: US
Campaign duration: 30 days
Optimization:
- Multipliers for two big websites were increased to 2.0 and it doubled the CPC.
- The vertical line marks the day optimization was performed.
Results:
- Daily volumes of traffic increased 2.6 times
- Daily income increased 3,2 times
- EPC increased from $0,10 to $0,12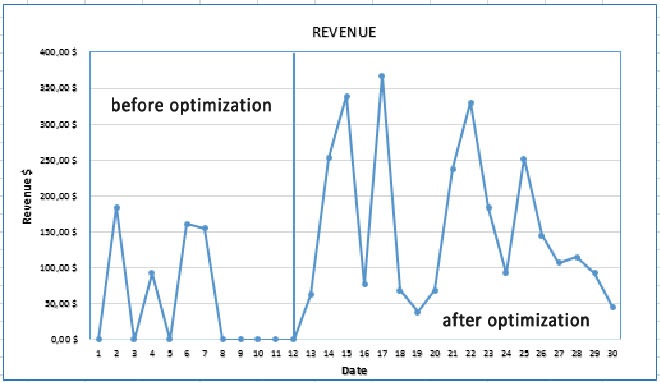 Case study #2: Dating web-site
GEO: Hong Kong, Singapore, New Zealand, France, Germany, Finland, Iceland, Netherlands, Norway, Sweden, Austria, Belgium, Switzerland, Denmark, South Africa
Campaign duration: 30 days
Optimization:
- Multipliers were increased to EPC level (Earnings per click) for six publishers and reduced for one publisher.
- The vertical line marks the day optimization was performed.
Results:
- Daily volumes of traffic increased 2,5 times
- Daily income increased four times
- EPC increased from $0,02 to $0,03
General recommendations:
Set higher multipliers if you want more traffic from a website (2.0 and more).
Focus on "bigger" websites that have high volumes of traffic. For the smaller ones, Selective Bidding has little effect.
Don't hesitate to contact your account manager for help or if you have any questions.
Want to try MGID Selective Bidding? Contact us now!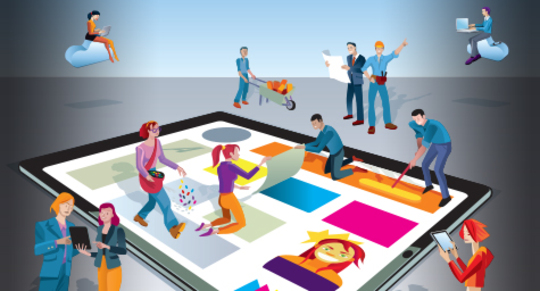 "People pretend not to like grapes when the vines are too high for them to reach."
― Marguerite de Navarre
We conducted an informal survey with our native advertising clients at MGID and found that 100% of our advertisers say that "publisher's quality" is the most important component for effective native advertising.
Another study by Hexagram conducted about the state of native advertising among publishers, advertisers, brands & agencies, found that 84% of publishers thought that native advertising adds value for consumers. Results of the same research state that 62% of publishers are currently offering native advertising opportunities for advertisers.
So, how to get the ripe fruit of native advertising, which is not always "low hanging?" In our experience with thousands of successful campaigns for publishers worldwide we recommend the top seven hardest working strategies for publishers that will yield effective native advertising.
1) Search for individualized solutions applicable to your business model.
Before you make a decision about a business partnership, you should clearly define what ads would be best suited for your site, including the format of advertising, its placement on your website, audience breakdown, editorial strategy, etc. When you have a vision, you should start selecting the offer. It's crucial to search for a partner who can tailor individualized solutions and define a monetization model that will align revenue generation with your site's core editorial vision. Otherwise, it can't be called "native" nor "efficient." The best candidate is the one that can get a deep understanding of client's business and provide monetization solutions that might be unique to only one particular publisher.
2) Don't chase vendors who guarantee highest eCPM.
Even if the native ad vendor promises you the moon, don't buy into it that easily. The golden eCPM can last only for a limited period and usually only during the initial successful stages of the campaign. It's better to choose a vendor who guarantees timely payouts and will be able to provide native content that will work best and look organic for your website. High-profit advertising can attract a new audience by being bizarre or provocative, but in the future it will cause ad blindness and high revenues cannot be sustained. If advertising is relevant for publisher's visitors then the publisher will see stable and long-term earnings.
3) The smarter the placement – the better the result.
The smarter the placement for the native advertising units, the better the results of the campaign. It is shortsighted to expect high revenues from placements that no one can see or that are not geared for interaction. For instance, content recommendations widgets work best when placed under the editorial content. On the other hand, other formats of native advertising will require a more thorough and individualized approach to placement.
4) Label it!
These days there's quite a controversy about whether or not native advertising is designed to trick visitors into clicking on ads. While there are a lot of misconceptions about native advertising and mistruths as well, it's plain to see that in order to be accepted both by your website visitors in particular and the online advertising community as a whole, publishers have to clearly label native recommendations as advertisements and only partner with vendors that do so. This ethical approach should serve as a groundwater for any native advertising partnership. Labeling can be done in several ways – via caption with a clear statement, via frames & bullets, or by marking each piece of content with the source and the inclusion of the vendor's logo into the native ad unit.
However, labeling alone may not be enough, as it could go unnoticed. An ad that with its look and feel itself suggests that a person would be encouraged to use a product or service creates proper expectations so the visitor interacts with it intentionally (knowingly). The whole chain of content marketing must remain ethical from start to finish so that the consumer's trust remains intact.
5) Diversify income sources.
Since there are a lot of spots where native ads can be placed , why not leverage native content from different vendors? Using different native ad vendors simultaneously is good because it will increase content diversity and engagement. In this way, you not only benefit your visitors but also can compare several vendors in real time to select the best options for you. When doing this, you should consider the general look of your website. Don't let your site be overcrowded with ads. Remember, ads are optional, your own content not. In the end, everything should look natural.
6) Give vendors some time to adjust to your business model.
Some publishers make the mistake of rejecting native ad vendors that can't promise the fixed, long-term CPM for publishers' campaigns right away. It's crucial to understand that for each website native advertising will show different results as each website has different structure, levels of traffic and layout and design. All these factors influence the eventual eCPM. Give a vendor some time to adjust to your business model and, as a result, you will enjoy high eCPM that will surpass your expectations.
7) Clear metrics and scale-up plan.
According to Spada & Hexagram research 29% of publishers currently acquire audience through paid distribution or native advertising services. Of those that do not, a full 85% say that they would do so if they could find a way to make a margin, suggesting that audience development for publishers through native advertising is in its infancy and has plenty of room for growth. It shows us that very often publishers who use native monetization solutions are at the same time the main consumers of native advertising traffic. As they have already mastered the usage of this tool, they can use it in both directions. If you buy native advertising to monetize this traffic, it's important to discuss and set up clear metrics with the vendor and have your scale-up plan ready before the start of the campaign.
Publishers start to rattle past the position of evaluating their success via click-through rates, and tend to diversify evaluation process by including such criteria as engagement, benefit for the end-user, interaction time, shares and the impact of sharing. By utilizing tools that track these criteria, publishers can optimize and improve their campaigns and partnerships until they start to bring the maximum value to everyone involved in the native advertising loop.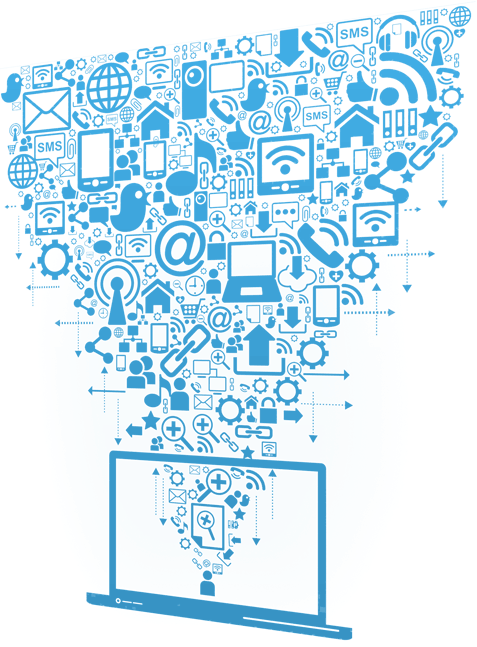 Publishers have always sought the best ways to monetize their traffic and with the introduction of native advertising many have tried to reach success utilizing this new phenomenon. However, some of them didn't like the fruit they got from using native advertising. Probably they haven't applied enough effort to reach the ripe vines.
Being a part of content marketing, native advertising proved to be a very useful and reasonable tool for all participants of online advertising ecosystem, and for publishers in particular.
Maria Shinkevich,
CMO for global native advertising platform MGID.
IAB has come up with an outstanding research, results of which allow native advertising vendors to rethink their approach and start to bring the consumers of digital content even more value. Research performed by IAB & Edelman Berland sheds light on what consumers really think about sponsored content. You can see the results and conclusions on the infographic below or go ahead and read the full research here.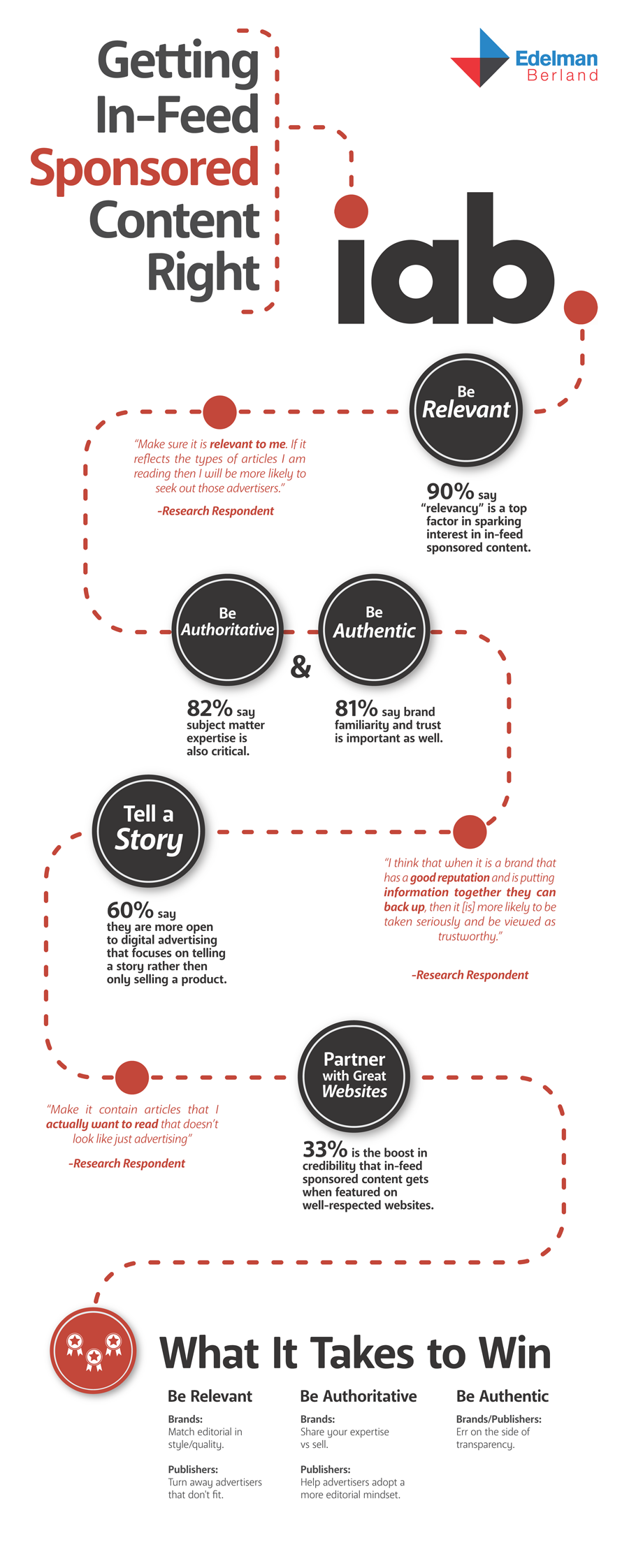 To put it short - be relevant, be authoritative, be authentic.

Mid-Year Trends Analysis Reveals Internet Destinations with the Best "Click Factor" Include Flash Games and "Then and Now" Childhood Crushes
Native advertising pioneer MGID identified the top-ten Internet content trends for the first half of 2014 today, having aggregated engagement and virility from millions of visitors to more than 3,000 entertainment, lifestyle and sports websites. Flash games topped the list as the type of content that had the best "click factor" among the visitors of the MGID network thus far in 2014.
The top 10 most clickable trends for the first half of 2014 are:
| | | |
| --- | --- | --- |
| RANK | TREND | CLICK FACTOR |
| 1 | Flash Games | 10 |
| 2 | Childhood Crushes (Then and Now) | 7.8 |
| 3 | Facebook Picture Fails | 6.3 |
| 4 | Couple Physical Training | 3.4 |
| 5 | Luxurious Lifestyle | 3.3 |
| 6 | Bollywood Stars | 3.2 |
| 7 | Movie Mistakes | 3.2 |
| 8 | Kaley Cuoco | 2.9 |
| 9 | Elsa Transformation (from Frozen) | 2.1 |
| 10 | Hayden Panettiere Bikini Style | 1.8 |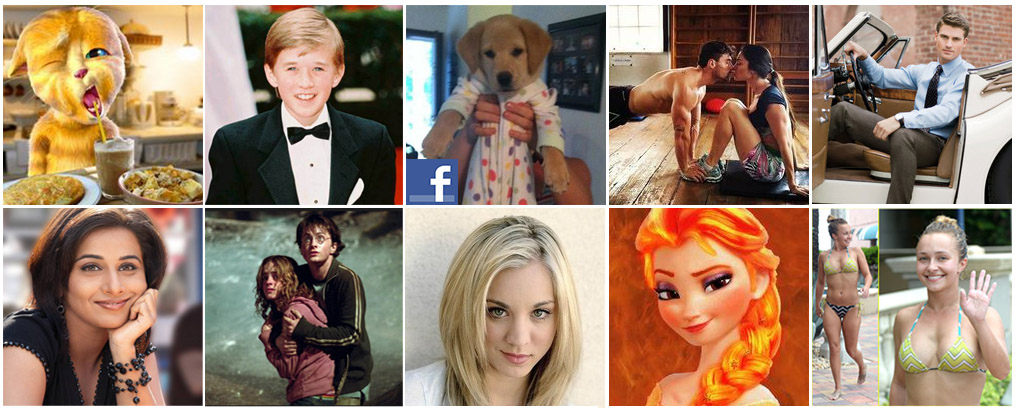 MGID measures the "click factor" of Internet content by calculating specific traffic criteria, such as the number of articles published about the topic and the amount "click-throughs" generated as a result of publishing the content.
The analyzed traffic came from nearly 9 million individual website visitors, clicking on content from more than 3,000 websites, worldwide. MGID tracked the data from user clicks on native advertising widgets that thousands of online publishers use to engage and monetize their audience.
"Whenever we see pop culture and entertainment trends in our system, it gives us some further insight into the behaviors of our audience," said Sergey Denisenko, COO, MGID. "It is paramount that we understand audience behavior so that we know how advertisers canbetter engage website visitors with authentic and relevant content that is interesting to them. Our platform makes it possible for websites to create high valuable content and to connect with users looking for that content."
MGID, a comScore-verified traffic vendor in the trending native advertising space, connects thousands of websites with millions of people annually and services publishers and advertisers with a content-driven campaign platform that improves the experience of both the advertiser and the consumer.
MGID team is happy to present the result of company's business activity in numbers for 2013. Data and stats, verified by comScore - a leading internet technology company in analytics, were throughly analyzed and compiled to create short and clear presentations for our users, vistors, clients and natvie advertising business insiders.
MGID Network (US) stats for February-December 2013 (11 months):

Fem MGID Network (US) stats for March-December 2013 (10 months):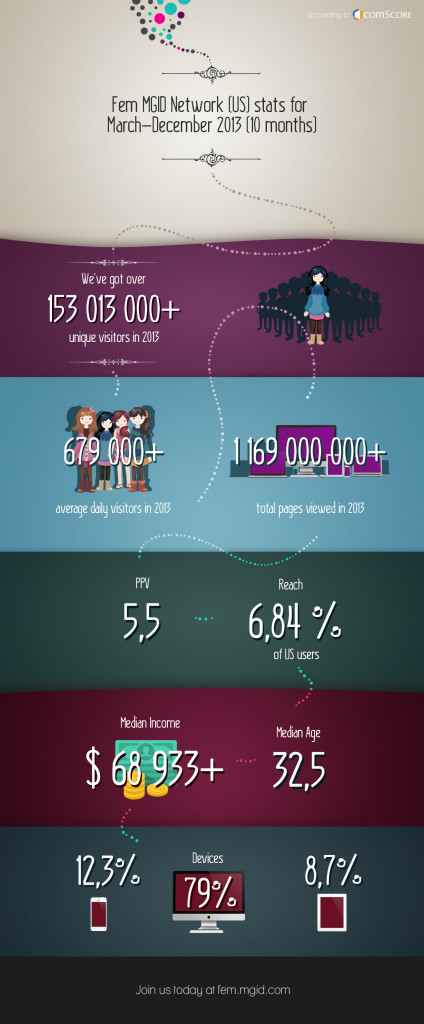 MGID Network (World Reach) stats for 2013:  

Don't hesitate to contact us to discover the new opportunities for your business today.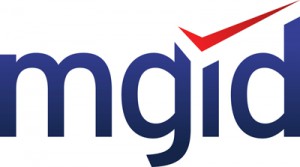 Digital media giant MGID Inc. announces the launch of their Sports and Gaming sub-networks. These networks were created for advertisers and publishers who want to attract more high quality and relevant traffic to their websites, increasing their audience in an intelligent way.
The new MGID Inc. initiative will cater to the growing Sports and Gaming categories in a way which ease the process of increasing pages viewed through the rise of relevant users. Many reputable websites with premium content from their respective categories, have already joined the new sub-networks and are enjoying its benefits.
"The launch of these two highly anticipated sub-networks, resulted from long discussions with partners and clients, as well as users – who are our core focus." - commented, Nick Marr, Company Director (MGID Europe). "These sub-networks open some very attractive opportunities for websites with Sports and Gaming content. I believe the Sports and Gaming sub-networks will allow relevant websites to see their traffic growth potential explode." 
Being a part of the Sports and Gaming sub-networks allow advertisers and publishers to:
- Get a 10%-15% increase in page views
- Increase the number of relevant unique visits
- Raise in ads revenue from banner impressions
- Get the opportunity to promote/advertise content on a huge network of websites
- Save money – MGID does it for free and it's an easy process to start
Example of a gaming widget
Example of a sports widget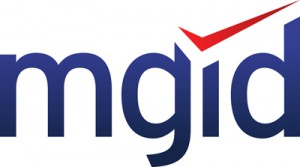 MGID Inc., the leader in digital marketing announces the launch of its Advanced GEO-Targeting System® features, which allows advertisers to push the limits realizing maximum potential from their ad-campaigns!
The technology behind the new extended targeting opportunities allows advertisers to target not only all countries, but also particular regions within these countries. The update is applicable only for clients who use our services on the bidding basis. It has been thoroughly tested and is now ready for use by MGID's network partners.
Aside from the introduced features MGID Inc. is developing a city-targeting feature that will be available very soon.
"Thanks to the targeting options recently presented by our company, advertisers will be able to choose from a wider range of ad campaign settings." - said Robert Bardunias, Executive Vice President of MGID Inc. "It allows our clients to create incredibly sophisticated campaigns with targeting features that correspond to their precise advertising/demographic needs. We are convinced that our customers will be delighted when they use the MGID Advanced GEO-Targeting System®."
In order to use the new targeting-features, please consult your traffic expert, and he/she will be glad to assist you with the advanced GEO-targeting adjustments.